Background
Indian municipal authorities are ordering the removal of obstacles that present a physical collision risk to low flying areas in Mumbai, New Delhi and Nagpur. This issue has been developing for a number of years as the level and height of development in Indian cities grows around the boundaries of its airports.
Safeguarding Process
India employs the international airport safeguarding process defined by the International Civil Aviation Organisation (ICAO) in Annex 14 to the Chicago Convention. A series of imaginary Obstacle Limitation Surfaces (OLS) are defined around an airport. The height of new proposed buildings are checked to see whether they will breach the surfaces. Often buildings that will breach a surface are refused because of their potential risk to aviation.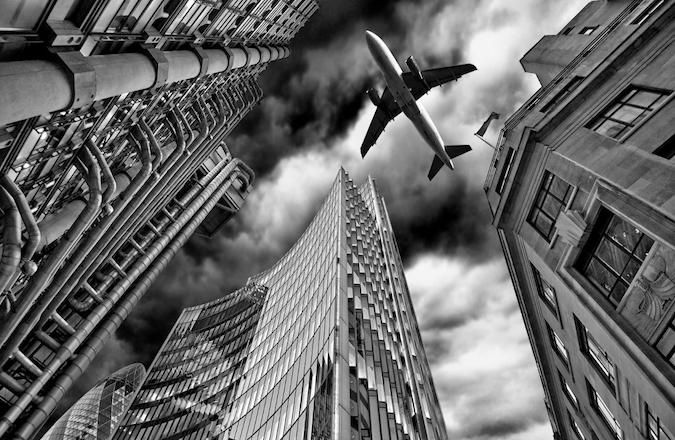 Safeguarding in India
In India recent obstacle surveys have shown that there are many buildings that breach the obstacle limitation surfaces around airports with specific issues being reported at Mumbai, New Delhi and Nagpur. Court orders have been made to demolish the upper portions of the offending buildings so that they no longer breach. In practice few, if any, buildings have been demolished.
Is there a safety risk?
A single structure breaching a safeguarding surface does not automatically mean there is a significant safety risk – however – OLS surfaces exist for a reason – and uncontrolled breaching of surfaces could well lead to a significant safety issue.
Safeguarding surfaces can be breached safely – examples include the control tower at London Heathrow Airport as well as most of the skyscrapers in Manhattan, New York. Aviation Risk Assessments can show that specific buildings do not present a significant safety risk.
How many breaching structures are there in India?
The exact number is not known. In Nagpur there is significant development to the north and east of the airport – whilst there is extensive development to the east of New Delhi's airport in the aerocity region. In Mumbai the more problematic developments are in the vicinity of Santa Cruz to the west of the main airport.
There are 10 potential breaches in Nagpur, and 176 in Delhi. In 2016 112 breaches were reported in Mumbai.
How can Pager Power help?
Pager Power can assess the impact of specific building developments on specific airports. The company specialises in advising on Glint and Glare impacts as well as physical safeguarding. Pager Power has undertaken a number of aviation risk assessments to determine the actual impact of structures that breach OLS safeguarding surfaces.
For more information contact Mike Watson at Pager Power.
References
http://www.zeebiz.com/india/news-flight-safety-delhi-airport-operator-dial-serves-notices-to-entities-on-176-obstacles-around-airport-63345
http://thehitavada.com/Encyc/2018/9/20/MIL-to-conduct-re-survey-of-high-rise-buildings-posing-threat-to-airport.aspx
https://www.bloombergquint.com/business/2016/09/02/court-orders-dgca-to-act-on-illegal-obstacles-near-mumbai-airport
https://www.flickr.com/photos/capture-creation/25726431595