An available low cost system for mitigating the effects of wind farms on air traffic control (ATC) radar systems. The system is made by C Speed based in Liverpool, New York and is called LightWave.
LightWave is a solid state S-Band radar whose technology is generally similar to the wind turbine affected radar.
If you were to buy this mitigation system today it would take some time to get this system certified for use in the UK. However this is also true of the competition.
LightWave Radar Siting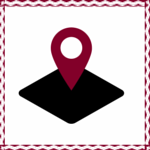 There are two main approaches both with their advantages.
You can either site near the radar you are mitigating. The advantages of this are:
Easier integration due to easy synchronization and minimized slant-range error
Fewer security issues as the radar will normally be in a secure area alongside the existing radar
You can site so that the wind turbines are shielded from the radar by terrain. The advantages of this approach are:
Fewer false returns from wind turbines
Better detection of aircraft
Lower radio spectrum requirement
Technical Specifications
C Speed publishes the following technical specifications in the LightWave radar brochure [1]:
| | |
| --- | --- |
| Parameter | Value |
| Frequency Band | S-Band |
| Frequency Range | 2700 – 3100 MHz |
| Rotation Range | 12 rpm (typical) 45 rpm (max) |
| Instrumented Range | 20 nautical miles (37 kilometres) |
| Operating Modes | High PRF and Low PRF |
| Design | Conventional 2D Primary Surveillance Radar with rotating antenna |
Trials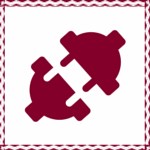 Any mitigation solution seeks to detect all aircraft whilst failing to detect any wind turbines.
In a US Department of Defence trial there were certainly other systems that appeared to outperform it on this particular metric.
It has been trialled and demonstrated in England, Scotland and Texas.
Alternate Mitigation Solutions
Summary
The main advantage is the technology is relatively conventional and well understood. The main disadvantage could be the amount of radio spectrum required to work well.
References
[1] LightWave S Band Solid-State Primary Surveillance Radar, C Speed, 2013. (Last Accessed 24/02/2015).