Wind turbines interfere with airport and defence radar system. Terma of Denmark supplies a radar which can detect aircraft whilst ignoring wind turbines. A lot of quite complex technical information is published. In this article we explain, in simple terms, what makes the Terma "Scanter 4002 Wind Farm Compliant Air Surveillance Radar" different and makes it able to distinguish between wind turbines and aircraft.
High Resolution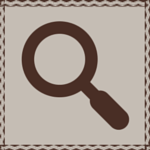 Something with high resolution (e.g. a digital camera) has lots of small dots or sensors packed close together. This means that detailed information can be gathered or processed. The Terma Scanter 4002 radar has 6 metre resolution range cells which are less than 10% of the diameter of a typical wind turbine rotor. This is a very high range resolution which helps the radar detect aircraft which are near (but not directly over) individual wind turbines.
The radar antenna also has a narrow beam width of 0.57 degrees which also enhances the ability to distinguish between aircraft returns near turbines and the turbines themselves.
Small Side Lobes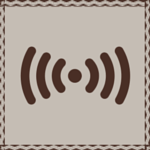 Radar have very focussed directional antennae designed to pick out small objects a long way from the radar. All antennae have imperfections which mean that large signals from other directions can sometimes be picked up by the radar. These imperfections are known as side lobes. The Terma Scanter 4002 radar has particularly small side lobes which makes it less susceptible to interference from large wind turbines.
Advanced Tracking Algorithms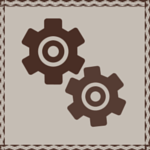 Modern radar have computer programs which determine whether particular returns should be displayed on radar screens. The effectiveness of these algorithms is dependent on the amount of computing power available and the efficiency of the program.
The Terma Scanter 4002 radar has a powerful processor that is capable of managing more than 1000 tracks. It combines this with a tracking and clutter algorithm developed specifically for separating wind turbine returns from those of moving aircraft.
Effectiveness
No radar system is perfect and no radar system is likely to perfectly distinguish between wind turbines and aircraft. Nevertheless trials in Denmark, the United Kingdom and the United States suggest that the Terma radar is able to effectively distinguish between wind turbines and aircraft.
Alternate Mitigation Solutions
There are a number of other radar mitigation solutions that can be considered for wind farms including:
Summary
The Terma Scanter 4002 radar is good at distinguishing between aircraft and wind turbines because:
The radar has a high range and bearing resolution
The radar antennae performance is good having small side lobes
The radar has an advanced and powerful tracking algorithm designed to distinguish between wind turbines and aircraft
Sources
"SCANTER 4002 Wind Farm Tolerant ATC Radar" by Terma, 2014. Last Accessed November 2014.
"Air Traffic Control at Wind Farms with TERMA SCANTER 4000/5000" by A.C.K.Thomsen, O.Marqversen, M.Ø.Pedersen, C.Moeller-Hundborg, E.Nielsen, L.J.Jensen and K.Hansen, Terma, 2011,  ©2011 IEEE. Last Accessed November 2014.
"Detection and Tracking of Aircraft over Wind Farms using SCANTER 4002 with Embedded Tracker 2" by K. Hansen, A.C.K. Thomsen, M.A. Riis, O. Marqversen, M.Ø. Pedersen, E. Nielsen, Terma, C4.2 Proceedings Radar 2012, Glasgow, UK, © IET. Last Accessed November 2014.