The impact of solar photovoltaic (PV) systems on aviation activity is something that solar developers today are addressing more and more often.
Worldwide the growth of solar photovoltaic (PV) systems is continuing with an installed capacity of 38.4 GW in 2013 increasing from 30 GW in 2012 [1]. With the progression of solar PV comes the need to identify ever more potential site locations and, subsequently, some of these sites will be near to aviation activity.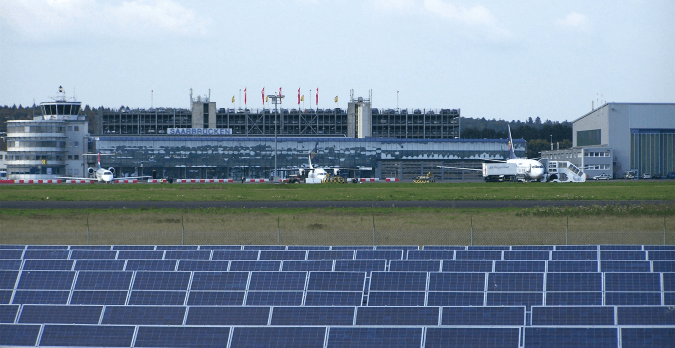 One document that should be considered in the UK is the Civil Aviation Authority's (CAA) interim guidelines that were produced back in 2010 regarding the impacts of solar Glint and Glare on aviation activity. With the UK market now maturing, what can other growing markets learn from UK guidance on aviation activity and solar PV development?
Safety Assurance Documentation – Glint and Glare Assessment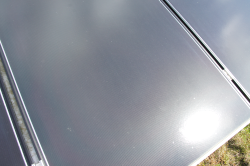 The CAA recommend that a developer should "provide safety assurance documentation… regarding the full potential impact of the installation on aviation interests." This often leads to the request for a Glint and Glare impact assessment by the planning authority or aviation stakeholder.
In some circumstances, however, analysis to determine the electromagnetic (EM) impact upon aviation communications infrastructure can be requested. In order to ensure the highest levels of aviation safety, developers should adhere to any guidelines written by stakeholders.
From Our Experience
There are many examples of solar PV developments located on or near to airfields both in the UK and worldwide. For example, the Eleftherios Venizelos International Airport in Athens has its own large solar park. This shows that aviation and solar PV can coexist with the right level of consultation and technical analysis.
We have undertaken 200+ Glint and Glare assessments (to date) for solar developers using bespoke software developed in-house. If you are developing a solar farm near to aviation activity, we would recommend following these simple steps:
Identify any airfields or aviation infrastructure surrounding your proposed solar PV development. Based on our experience, we would recommend including a search radius out to 20km.
Consult with the aviation stakeholder as soon as possible and notify the relevant personnel of your plans to develop a solar farm in the area. This can significantly reduce the likelihood of receiving a surprise objection once in planning.
Determine whether the stakeholder requires an assessment, and if so, define the assessment criteria i.e. do they require a Glint and Glare assessment for aircraft on approach to the runway, or are they concerned about possible solar reflections towards the ATC Tower.
Identifying a concern from an aviation stakeholder and engaging early increases the likelihood of a positive planning decision. We have the tools, experience and knowledge to help developers identify and overcome solar PV aviation concerns. Please get in touch if you would like to find out more +44 (0) 1787 319001.
Case Study
Read about how we completed a Glint and Glare Assessment to address airport concerns for the Burnham Wick Solar Farm in this case study:
Click to read about Burnham Wick Solar Farm, Essex
Image accreditation: "Saarbrücken – Flughafen – SCN – Terminal mit Solarkraftwerk" by Kleinblittersdorfer via Wikimedia Commons / CC BY 3.0 / Image cropped and resized from original.
Footnote
[1] European Photovoltaic Industry Association