Large buildings and structures that breach normal airport safeguarding rules include:
Control Tower – Heathrow Airport

Canary Wharf – Docklands (City Airport)

Officers Mess – RAF Northolt

National Grid Pylons – Isle of Grain (Stoke Airfield)

St Marys Church – Harrow on the Hill (RAF Northolt)
Airport Safeguarding uses Obstacle Limitation Surfaces (OLS) to control the development of buildings and structures in the vicinity of airports and military airfields. In general structures that are clear of surfaces are allowed whereas those that breach are sometimes refused. Structures that breach can be acceptable where a safety assessment demonstrates the impact will be acceptable.
This article identified five structures in and around London that breach safeguarding surfaces whilst coexisting with their local aerodromes.
Control Tower – Heathrow Airport
The Control Tower at Heathrow Airport is 287 feet tall and breaches the Airport's Inner Horizontal Surface (IHS) by approximately 42 metres. The top of the tower is fitted with red obstruction lights. The development was justified because the operational and safety benefits of having the elevated Visual Control Room (VCR) outweighed the collision risk presented by the tower.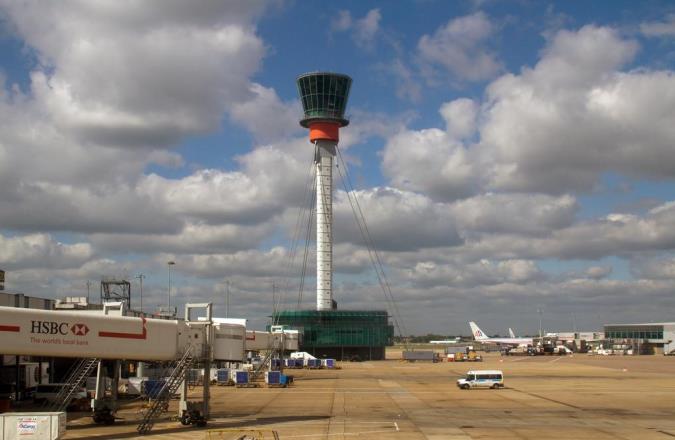 Figure 1
Canary Wharf Tower
This tower (with a pyramid top – see image below) has a maximum altitude of 806 feet and lies on the approach to London City Airport. The tower is also known as 1 Canada Square. Safeguarding at London City is unusual as the airport has Short Take Off and Landing (STOL) operations. The development was allowed following a collision risk assessment with the tower being fitted with a high intensity white flashing light at its apex.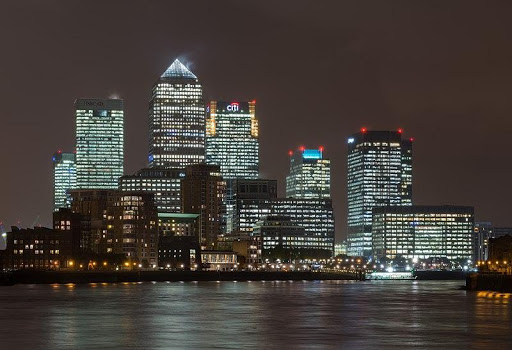 Figure 2
Officer's Mess – RAF Northolt
The Officer's Mess is a listed structure located at the eastern end of the aerodrome. The building is close to the runway threshold and infringes the runway strip. It is recorded as an obstacle in the Defence Aerodrome Manual.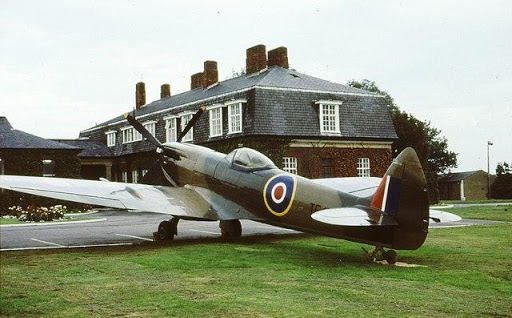 Figure 3
National Grid Power Lines – Stoke Airfield
Overhead Power Lines run adjacent to the curved runway at Stoke meaning that aircraft fly alongside the power lines as they arrive and depart the airfield. Whilst the airfield is unlicensed the power lines breach the general guidance for protecting unlicensed airfields from surrounding obstacles.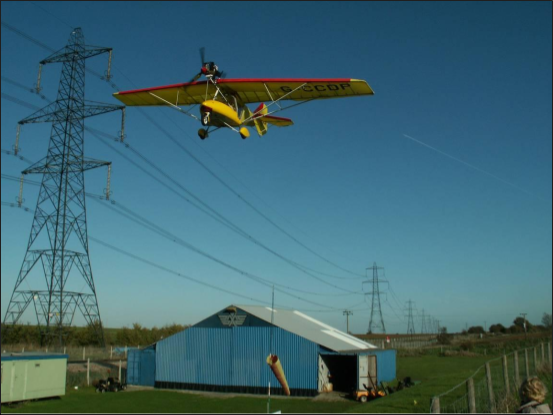 Figure 4
St Mary's Church Harrow On the Hill – RAF Northolt
St Mary's Church lies beneath the eastern approach to RAF Northolt. It is an elevated position which means its spire breaches both Take Off Climb and Approach surfaces for the main runway. The eastern approach has a vertical approach angle of 3.5 degrees which helps ensure approaching aircraft achieve sufficient vertical clearance over the spire.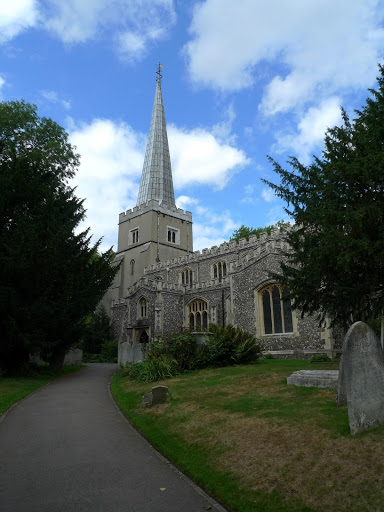 Figure 5
Further Information
There are many obstacles which breach airport's obstacle limitation surfaces. Safety assessments can demonstrate that structures are safe when surfaces are breached. Please contact Pager Power to discuss any Airport Safeguarding planning issues.
References
Image accreditations:
[Figure 1] https://goo.gl/images/QPxLMw
[Figure 2] https://commons.wikimedia.org/wiki/File:Canary_Wharf_Skyline_2,_London_UK_-_Oct_2012.jpg
[Figure 3] http://www.geograph.org.uk/photo/726520
[Figure 5] https://upload.wikimedia.org/wikipedia/commons/a/a0/Parish_Church_of_St_Mary%2C_Harrow_on_the_Hill.JPG