The Scandinavian nation is one of the biggest and most influential global Electric Vehicle (EV) markets. In Norway in 2021, there were more electric cars than non-electric, with more than 60 per cent of new vehicles sold being electric, and a further 27 per cent being hybrids. No other country in the world has more EVs per capita.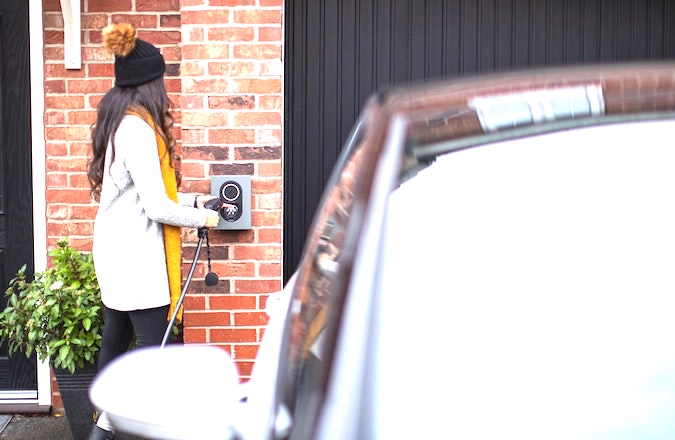 Figure 1: Person in Norway charging EV. [7]
Norway Leading the Way
Norway has become the first country to see the sale of EVs overtake those powered by petrol, diesel, and hybrid engine. But it's not just cars that have gone electric: it's also their network of buses, trains, and trams. [1] Norway is also looking to ban the sale of petrol and diesel cars by 2025; which is five years sooner than the UK. 
This kind of mass adoption doesn't happen overnight; Norway has been championing the electric car for almost three decades now. While driving distances are relatively short in Norway, which this is an advantage for EVs, this alone does not explain the success of Norway's adoption. We investigate what's driving this trend.
Consistent and Generous Subsidies
It was a series of tax reductions that really kick-started the shift away from non-electric cars. Like many European countries, Norway imposes various taxes on vehicles including import tax, registration fee, company car tax, purchase VAT; EVs are exempt from most of these. The incentives for EV buyers in Norway puts the British government's recently reduced plug-in car grant to shame. As well as being exempt from the country's 25 per cent VAT rate, EVs in Norway aren't subject to road tax, while drivers also benefit from reduced road and ferry tolls, as well as discounted parking. EV owners can even use bus lanes! [2] In addition tax has been increased on cars powered by fossil fuels. "We are forgoing revenue from not taxing [electric] vehicles, but we also have huge revenue from taxing fossil fuel vehicles and petrol", says Sveinung Rotevatn, Norway's Climate and Environment Minister. [3]
How can Norway afford to offer such strong incentives? Norway has advantages other countries don't have, including trillions in oil revenues. It is oil revenues that are being used to bankroll the transition to EVs. 
The government therefore taxes the sales of new polluting cars heavily but does not tax EVs at all, making EVs, which are more expensive because of their production costs, a competitive and appealing option.[5]

A Cheap Supply of Electricity
Norway's national grid is powered by 99% renewable energy (wind, solar and hydroelectric). Therefore, the country's EV charging infrastructure is powered by renewable energy. As a result, Norway's energy is not only clean, but cheap. Norway has one of the cheapest electricity prices in the world and very good infrastructure to harness and transmit it to the end user. The county's low electricity prices result in savings for EV ownership. You can expect to pay roughly 7.3 pence per Kwh versus around £1.46 per litre for petrol.
Charging Infrastructure
​​Besides the strong EV incentives, Norway has also invested in first-class charging infrastructure to support the transition to electric and hybrid vehicles and has also included commercial transport, with wireless charging made available to taxis in 2018. The induction technology involved uses charging plates installed in the road at taxi ranks which link to receivers installed within the taxi, making charging more efficient. [4] 
A fast-charging station has been installed on every main road in the country. More than 4,000 cars can fast charge at the same time, removing any concerns about queuing.
What Can Other Countries Learn
Governments and public sector bodies across the globe stand to learn a great deal from Norway about how to initiate a change in consumer behaviour. It clearly pays to offer consistent government grants and tax incentives for EVs, rather than changing the rules every few years. Particularly, increasing tax on fossil fuel vehicles is a successful way to make EVs fully cost competitive. [6]
There is also the need for a national plan to increase the number of public charge points, ensuring the right chargers are in the right places. As shown in Norway, installing plenty of public fast and rapid charging sites mitigates both queue and range anxiety which are known to be the core barriers to widespread adoption. 
About Pager Power
Pager Power undertakes technical assessments for developers of renewable energy projects and tall buildings across the world. For more information about what we do, please get in touch.
References
[1] https://www.forbes.com/sites/ianpalmer/2021/06/19/why-norway-leads-in-evs-and-the-role-played-by-cheap-renewable-electricity/
[2] https://www.autoexpress.co.uk/features/356121/electric-cars-norway-why-country-love-evs
[3] https://insideevs.com/news/544280/norway-electric-car-adoption/
[4] https://blog.wallbox.com/how-norway-became-a-global-ev-leader/
[5] https://time.com/6133180/norway-electric-vehicles/
[6] https://uk.mer.eco/news/ev-charging-infrastructure-best-practice-learnings-from-norway/
[6] Zaptec (May 2022) on Unsplash.com. Last accessed on June 29th 2022. Available at: https://unsplash.com/photos/CoFzP42hmnU