Announcement of the successful Federal Aviation Authority (FAA) trial of the Radar-Activated Obstruction Lighting System by Laufer Wind recently, brings wind turbine lighting and aeronautical safeguarding to the forefront of our minds. But how can you determine what lighting requirements a turbine might need, if any?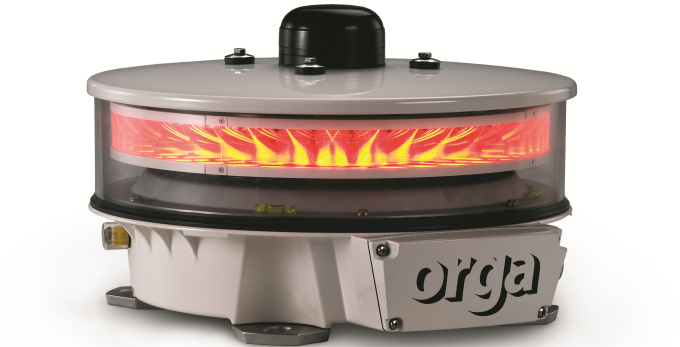 The requirement for aeronautical obstruction lighting stems from the proximity to a specific aerodrome; wind turbine exceeding a specific height above ground; location within a military low flying area; statutory requirement or specific low level operations and the form of lighting installed at neighbouring wind developments. (It is usual for lighting on the new wind farm to match that on a nearby existing wind farm as local pilots are already familiar with that lighting scheme.)
Aeronautical Lighting In the UK
Civil Aviation Authority (CAA) publication CAP168 Licensing of Aerodromes advises on obstacles in Chapter 4 and obstacle lighting in Chapter 6. Specific wind turbine guidance is given in CAP764 CAA Policy and Guidelines on Wind Turbines with Chapter 3 Section 5 giving specific advice on lighting. Other relevant documents include Military Aviation Authority (MAA) Manual of Aerodrome Design & Safeguarding (Chapters 5 & 7) and CAA CAP793 Safe Operating Practices at Unlicensed Aerodromes (Chapter 4).
In the UK aerodrome operators have a degree of flexibility when it comes to determining obstruction lighting requirements for wind turbines in the vicinity of the airfield. Generally aerodrome operators will:
assess whether lighting is required if a development is within the physical safeguarding area but does not breach any safeguarding or

Obstacle Limitation Surface

.
request lighting if a development breaches a safeguarding surface.
not request lighting if a development is entirely outside all safeguarding surfaces.
Sometimes specific operational requirements may result in a need for lighting away from an aerodrome. This is typically where low flying takes place and the requirements for lighting are normally specified by the relevant authority.
The general (see CAP764 Chapter 3 paragraph 5.2 (a)) requirements for lighting aeronautical obstacles are that they be lit at the highest practical point. In practice this means the wind turbine nacelle which could be up to 50 metres lower than the wind turbine tip (i.e. the length of a wind turbine blade).
Lighting Intensity
Aviation lighting can take many forms with medium intensity white strobe lighting being regularly fitted to wind turbines in France, Belgium and the USA whilst the brightest lights fitted to wind turbines in the United Kingdom are medium intensity red lights (pictured).
Lighting intensity is specified in Candela with standard medium intensity lights being 2000 Candela.  Again, there is some flexibility with operators in remote areas sometimes only requesting low intensity red lights fitted to a small percentage of wind turbines so that pilots can see them whilst nocturnal visual impact is minimized.
In military low flying zones there can be a requirement for infrared lighting which enables pilots using night vision goggles to see them.
International Guidance
Whilst guidance on lighting stems from standard International Civil Aviation Organization (ICAO) rules, it tends to vary significantly from country to country. In some countries the requirement changes from day to night with a high intensity white strobe being required during the day and a medium intensity steady red light being required at night.
In Australia lights with specific optical frequencies have been developed to minimize specific ecological impacts at night. In Sweden wind turbines have been fitted with technology to detect aircraft and automatically switch on wind turbine lighting when aircraft are in the vicinity. There is a UK statutory requirement to fit any onshore structure higher than 150 metres with medium intensity red lights.
Need Assistance?
If you would like to speak to us regarding a project, just get in touch. Telephone +44 (0) 1787 319001 or email info@pagerpower.com.
Picture accreditation: Orga BV, Medium Intensity Obstruction Light