When development occurs in towns and cities, it serves as a reminder of just how construction – any kind – can impact on the surroundings. A recent example of this was featured as an item in the Blackpool Gazette. The paper reported that hoteliers on Lord Street were experiencing television (TV) signal interference. This started once work began transforming the Talbot Gateway Central Business District.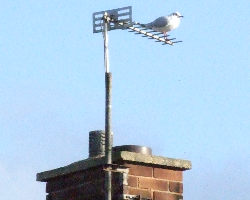 TV Interference
Disruption to television reception can cause great annoyance. It can range from a unclear to intermittent picture. The article goes on to share the account of an individual who, to try to minimise the TV interference, bought a replacement aerial and had it raised higher.
Advice
As a building developer, we would recommend asking a professional to carry out a pre-construction TV survey. The results will help you get a better idea of what you're up against, and help you to plan more effectively. However, if you are in a situation similar to the Blackpool case described, a post-construction TV impact survey is definitely what is needed.
Experience
We have experience in undertaking TV surveys all over the UK for buildings and wind turbines. So if you are embarking on a building project and would like to learn what impact it has on TV reception, or would have received signal concerns from nearby residents, contact us. Tel: +44 (0) 1787 319001 or email info@pagerpower.co.uk and we'll get back to you.
Read the full Blackpool Gazette article