Airport Safeguarding ensures that new buildings and structures do not endanger aircraft or airport operations. In the United Kingdom safeguarding is undertaken by individual airports.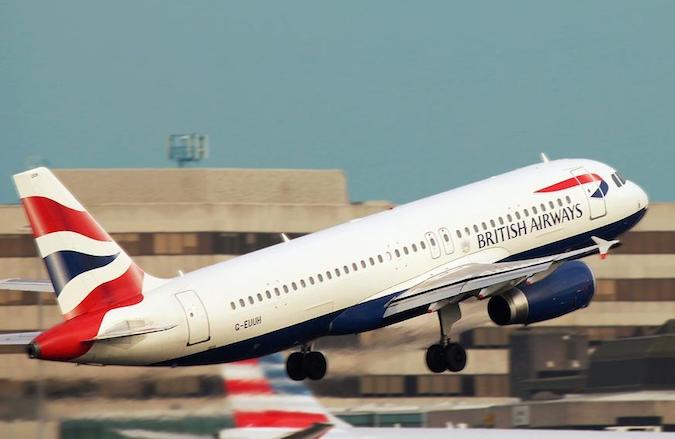 For airports not listed above contact information may not be published. If you can't find what you need above we may be able to point you in the right direction.
Military Safeguarding
Military aerodromes in the United Kingdom are safeguarded by the Defence Infrastructure Organisation (DIO). Their contact details are as follows:
MOD Safeguarding
Defence Infrastructure Organisation
Kingston Road
Sutton Coldfield
West Midlands
B75 7RL
0121 311 3847
Further Information
Pager Power undertakes aviation risk assessments. Please contact us if you are planning a significant development in the vicinity of an airport.
List of UK Licensed Civil Aerodromes
Aberdeen/Dyce – EGPD
Alderney – EGJA
Andrewsfield – EGSL
Barra – EGPR
Barrow/Walney Island – EGNL
Bedford – EGBF
Belfast/Aldergrove – EGAA
Belfast/City – EGAC
Benbecula – EGPL
Biggin Hill – EGKB
Birmingham – EGBB
Blackbushe – EGLK
Blackpool – EGNH
Bournemouth – EGHH
Bristol – EGGD
Caernarfon – EGCK
Cambridge – EGSC
Campbeltown – EGEC
Cardiff – EGFF
Carlisle – EGNC
Chalgrove – EGLJ
Chichester/Goodwood – EGHR
Coll – EGEL
Colonsay – EGEY
Compton Abbas – EGHA
Coventry – EGBE
Cranfield – EGTC
Cumbernauld – EGPG
Denham – EGLD
Derby – EGBD
Doncaster Sheffield – EGCN
Dundee – EGPN
Dunkeswell – EGTU
Durham Tees Valley – EGNV
Duxford – EGSU
Earls Colne – EGSR
East Midlands – EGNX
Eday – EGED
Edinburgh – EGPH
Elstree – EGTR
Enniskillen/St Angelo – EGAB
Exeter – EGTE
Fair Isle – EGEF
Fairoaks – EGTF
Farnborough – EGLF
Fenland – EGCL
Glasgow – EGPF
Gloucestershire – EGBJ
Guernsey – EGJB
Haverfordwest – EGFE
Hawarden – EGNR
Humberside – EGNJ
Inverness – EGPE
Islay – EGPI
Isle of Man – EGNS
Jersey – EGJJ
Kemble – EGBP
Kirkwall – EGPA
Lands End – EGHC
Lashenden/Headcorn – EGKH
Leeds Bradford – EGNM
Leeds East – EGCM
Lee-on-Solent – EGHF
Leicester – EGBG
Lerwick/Tingwall – EGET
Liverpool – EGGP
London/City – EGLC
London Gatwick – EGKK
London Heathrow – EGLL
London Luton – EGGW
London Stansted – EGSS
Londonderry/Eglinton – EGAE
Lydd – EGMD
Manchester – EGCC
Manchester/Barton – EGCB
Netherthorpe – EGNF
Newcastle – EGNT
Newquay – EGHQ
Newtownards – EGAD
Northampton/Sywell – EGBK
Northolt – EGWU
North Ronaldsay – EGEN
Norwich – EGSH
Nottingham – EGBN
Oban – EGEO
Old Buckenham – EGSV
Old Sarum – EGLS
Old Warden – EGTH
Oxford – EGTK
Papa Westray – EGEP
Pembrey – EGFP
Perth/Scone – EGPT
Peterborough/Conington – EGSF
Prestwick – EGPK
Redhill – EGKR
Retford/Gamston – EGNE
Rochester – EGTO
Sanday – EGES
Sandtoft – EGCF
Scatsta – EGPM
Scilly Isles/St Mary's – EGHE
Sherburn-in-Elmet – EGCJ
Shobdon – EGBS
Shoreham – EGKA
Sleap – EGCV
Southampton – EGHI
Southend – EGMC
Stapleford – EGSG
Stornoway – EGPO
Stronsay – EGER
Sumburgh – EGPB
Swansea – EGFH
Tatenhill – EGBM
Thruxton – EGHO
Tiree – EGPU
Warton – EGNO
Wellesbourne Mountford – EGBW
Welshpool – EGCW
Westray – EGEW
West Wales/Aberporth – EGFA
White Waltham – EGLM
Wick – EGPC
Wickenby – EGNW
Wolverhampton/Halfpenny Green – EGBO
Wycombe Air Park/Booker – EGTB
Yeovil/Westland – EGHG
Image accreditation: https://goo.gl/images/bx5Y2Y