Background
Recent news that CO2 emissions are at record high levels despite global lockdowns has underscored the ever more pressing need to address the climate crisis. The coronavirus pandemic has put pressure on the UK economy with an expected shrink by 11.3% and the unemployment rate to reach 7.5%[1]. The expectation that the reduced economic activity would have a positive effect on emissions, will mean that some will question what's the beef with global warming?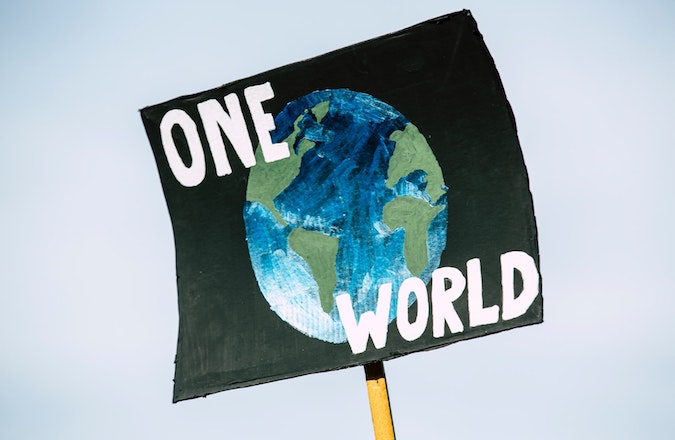 A recent report[2] released by the UK Health Alliance on Climate Change (UKHACC) has called for a tax on food with a significant environmental impact by 2025. To some, the environmental impact of food production is nothing new as has been outlined previously by a notable Oxford University study in 2018[3,4], which indicated that food production makes up a quarter of global emissions, in particular more than half of food emissions coming from animal products and half of all farmed animal emissions coming from beef and lamb. However, this report could not have come at a better time for those seeking to find solutions to the climate crisis through consumer choice.
The UKHACC is a collective of 21 health organisations including the British Medical Association that brings together doctors, nurses and other healthcare professionals. The organisation promotes for better responses to climate change by outlining the connection between public health and climate change. In 2019 the UKHACC was one of numerous organisations which called for Theresa May to commit to the recommendation of the independent Committee on Climate Change (CCC) to set a target of net zero greenhouse gas emissions by 2050[5]. The UK then became the first nation in the world to pass legislation committing to a net zero emissions target[6].
What does the report state?
'Building a healthier food system for people and planet' as the title of the report states, looks at the link between food and climate change. The report outlines the ways in which food production and consumption can have an environmental impact. The effects of food waste, packaging, transportation of food and the impact of meat production are highlighted:
"Meat production has a particularly high impact on the climate, and diets that prioritise plant-based proteins and limit animal-based proteins are associated with much lower greenhouse gas emissions, as well as better health outcomes. The independent UK Committee on Climate Change says we need a 20% fall in beef, lamb, and dairy consumption to get to net-zero emissions by 2050, while the Eating Better alliance suggests that we need to be consuming 50% less meat (red and otherwise) by 2030"
The report also explains the challenges to changing UK diets including that posed by normalising the consumption of less meat "public opinion tends to support measures to encourage 'low-income households' to consume more vegetables, rather than introducing disincentives to climate-negative food consumption, especially meat"; whilst emphasising the freedom of consumer choice "the success of 'wonky veg' illustrates the public appetite for avoiding food waste". 
Although the buying power of NHS (as a major purchaser of food) is mentioned as a potential method to shift production patterns and dietary behaviour, the report admits that "price is consistently the leading factor that affects the food people buy, and the amount we currently pay for our food does not cover the wider costs to society of its production and consumption – including their impact on emissions, biodiversity, and our health". 
The report makes seven policy recommendations including health related dietary advice through public information campaigns, reduction of waste in food packaging, improvements to catering within public services, and cross-departmental thinking within government strategy for "food and farming, health, climate change and trade". However, the most noteworthy of the recommendations relate to that of food labelling and a carbon tax on food.
Food labelling to advise users of nutritional information[7] is already provided in many instances by supermarkets often through a traffic light system, and the UKHACC is now calling for information on the environmental impact of food items. However, the report is also careful to note that this should not result in an increase in additional packaging. The suggestion of environmental labelling has public support: "Two-thirds (67%) of consumers support the idea of a recognisable carbon label to demonstrate that products have been made with a commitment to measuring and reducing their carbon footprint."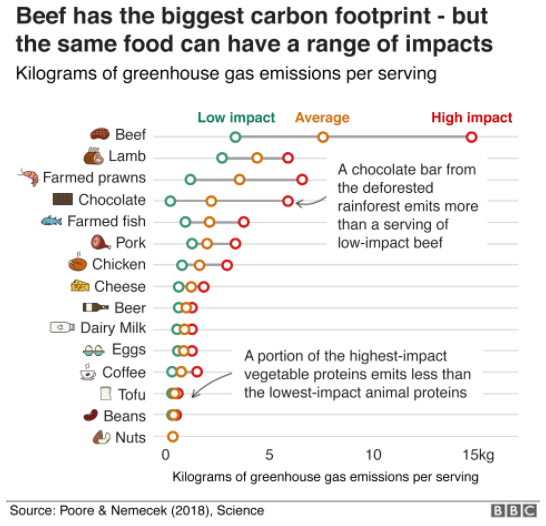 Figure 1: Environmental impact of beef can be significant[8]
Will a carbon tax on food work?
The report recommends a carbon tax on food products by government intervention, on the environmental impact of food products, if voluntary action is not undertaken by the food industry by 2025. There is suggestion it could be successful, comparison is drawn to the 'Sugar Tax' (Soft Drink Industry Levy) "the Treasury estimating that more than 50% of manufacturers pre-emptively changed their formulas to cut sugar in response to the tax" and the success of minimum unit pricing for alcohol in Scotland in reducing consumption[9].  
Conclusions
Whilst there does not appear to be much opposition to recommendations on advice and labelling, a carbon tax on food items may be considered to be a drastic measure in the fight against climate change given the financial struggles many in the country are now facing. However, there is evidence that previous regulation of the food industry has resulted in positive impacts. Given that global emissions are ever rising, it may seem hopeless for individuals to make any significant impact. Despite government subsidies, electric cars[10] and solar panels on homes are still out of the price range of many, which is why dietary changes may empower individuals to take actions on their carbon footprint. The report indicates that there is a lack of understanding on the climate impact of food and that it is not telling people to become vegans[11] however many popular documentaries[12,13,14] regarding the health and environmental benefits of the diet have gained attention in recent years on popular streaming platforms such as Netflix. Veganuary, a UK non-profit organisation that promotes and encourages individuals to switch to a vegan lifestyle for the month of January, reports that that 400 thousand[15] people signed up in 2020, 18% of which decided to do so to protect the environment[16]. The outlook for consumers making dietary changes may be brighter than anticipated. Whilst a carbon tax may be effective, information and education may have enough of an impact to render such a measure unnecessary.
About Pager Power
Pager Power undertakes technical assessments for developers of renewable energy projects and tall buildings. For more information about what we do, please get in touch.
References
[1]https://www.bbc.co.uk/news/business-55072447
[2]http://www.ukhealthalliance.org/all-consuming/
[3]https://ora.ox.ac.uk/objects/uuid:b0b53649-5e93-4415-bf07-6b0b1227172f
[4]https://www.bbc.co.uk/news/science-environment-46459714
[5]https://www.ukhealthalliance.org/wp-content/uploads/2019/06/Net-Zero-letter.png
[6]https://www.gov.uk/government/news/uk-becomes-first-major-economy-to-pass-net-zero-emissions-law
[7]https://www.gov.uk/government/consultations/front-of-pack-nutrition-labelling-in-the-uk-building-on-success
[8]https://www.bbc.co.uk/news/science-environment-46459714
[9]https://www.bmj.com/content/366/bmj.l5274
[10]https://www.theguardian.com/environment/2020/sep/04/higher-price-of-electric-cars-a-concern-for-more-than-half-of-uk-consumers
[11]https://www.theguardian.com/environment/2020/nov/04/uk-health-professions-call-for-climate-tax-on-meat?fbclid=IwAR0CXwhulzLS9xBF0zGeVIz828b-W4aiy9wq2n1nCE_oroexWKNfrIRKXa4
[12]https://www.cowspiracy.com/
[13]https://www.whatthehealthfilm.com/
[14]https://gamechangersmovie.com/
[15]https://www.theguardian.com/food/2020/feb/03/veganuary-signed-up-record-400000-people-campaign-reveals
[16]https://www.veganfoodandliving.com/news/the-official-veganuary-2020-survey-results-are-in/