Celebrated every year on 8th March and commencing officially by the United Nations (UN) in 1975, International Women's Day (IWD) commemorates the cultural, political, and socioeconomic achievements of women.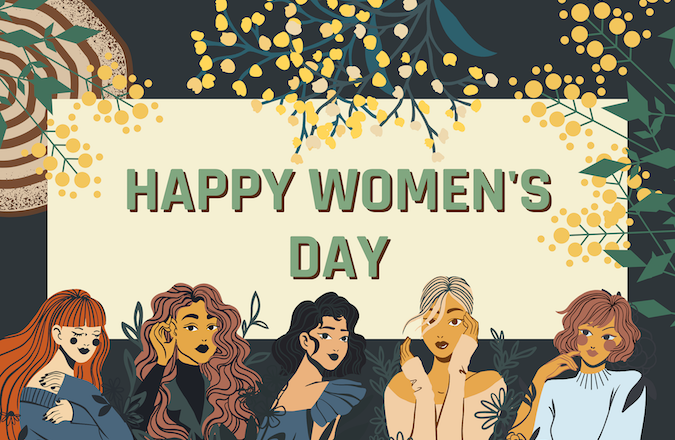 Figure 1: International Women's Day poster by Elf Moondance [4]
Furthermore, it is also a focal point in the women's rights movement, bringing attention to issues such as gender equality, reproductive rights, violence, and abuse against women. To this day, IWD reflects its origins, those being marked by protests and calls for radical change, as well as a celebration of womanhood. The brief timeline of the history of International Women's Day highlights the following: 
In 1908, there was unrest, with critical debate amongst women – women's oppression and inequality encouraged women to become more vocal and active in campaigning for change. Later in 1908, 15,000 women marched through New York City demanding shorter hours, better pay and voting rights.

The Socialist Party of America initiated the first National Woman's Day on February 28

th

that year, which continued to be celebrated until February 1913.

In 1910, a second International Conference of Working Women was held in Copenhagen, where a woman named Clara Zetkin (Leader of the

'Women's Office'

for the Social Democratic Party in Germany) initiated the idea of an International Women's Day.

Following the decision made in Copenhagen, Denmark in 1911, International Women's Day was honoured the first time in Austria, Denmark, Germany, and Switzerland on 19

th

March.

More than one million women and men attended IWD rallies campaigning for women's rights to work, vote, be trained, to hold public office, and end discrimination. [1]
Since then, the importance of gender equality and fair treatment and opportunities for women across the world have seen incredible forms of help to achieve this. In this article, I will discuss the many ways in which women's presence and work within renewables is being supported around the world. 
Schneider Electric working with the World Woman Foundation
A global leader in the digital transformation of energy management and automation, Schneider Electric, announced in February this year its work with the World Woman Foundation. The foundation is a worldwide community of 15,000 members committed to scaling and accelerating the impact of women and girls through long-term investments to expand skills, connections, capacity, and visibility. Over the last five years, it has built a network of 300 change-makers and 55,000 Global Mentorship Program graduates in 20 countries. 
The purpose of the event is to promote the role of women in the energy sector, to mark the upcoming International Women's Day. During the celebrations, women leaders from around the world will share their stories to inspire young women and girls to continue with their personal and professional aspirations. [2]
The following five female leaders will be sharing their expertise at the event: 
Damilalo Ogunbiyi, CEO and Special Representative of the UN Secretary-General for Sustainable Energy for All, and Co-Chair of UN-Energy. 

Sophie Borgne, Senior Vice President Digital Power at Schneider Electric.

Bhavani Amirthalingam, Senior Vice President and Chief Digital Information Officer at Ameren, a U.S. energy company. 

Zanélle Dalglish, Sustainable Development and Training Academy Director for Schneider Electric in South Africa.

Angie Redondo Herrera, Digital Marketing Specialist at Schneider Electric, and recent winner of Schneider's annual GoGreen student competition.
UK financially supporting women-owned businesses and clean energy projects in Nigeria
The UK Minister for Africa, Vicky Ford, announces new British support for female entrepreneurs, SMEs, and renewable energy projects across Nigeria. 
The scheme will see a £74 million financial package from the UK to support women who are facing disproportionate barriers in business. Africa has the highest concentration of female entrepreneurs, accounting for almost a third of all businesses on the continent and this is the reason behind the recent funding. Despite this, however, their contribution to the economy remains low [3]. This is mainly caused by the fact that many women face barriers to growing their businesses, such as obtaining investments from banks.
The current growth and development in various projects and schemes supporting women in the renewable energy sector across the world is inspiring for the future generation of female world leaders. The support provided by the above-mentioned institutions and foundations allows women to excel in the field and make an incredible difference in the world. To find out more about the International Women's Day, and women who are making a change, check out our previous article. 
About Pager Power
Pager Power undertakes technical assessments for developers of renewable energy projects and tall buildings. For more information about what we do, please get in touch.
References
[1] International Women's Day, (Nov 2020), History of International Women's Day, International Women's Day. 
[2] Rampersaud, A. (Feb 2022), Schneider Electric Joins World Woman Hour to Inspire Future Generations of Women to Work in Energy, Businesswire.
[3] Ford, V. (Feb 2022), UK boosts access to finance for women-owned businesses and clean energy projects in Nigeria, GOV UK.
[4] Elf Moondance (Feb 2022), International Women's Day poster by Elf Moondance, last accessed on 6th March 2022. Available at: https://pixabay.com/illustrations/flowers-girls-women-women-s-day-7000755/.