Documentaries and Global Movements for the Environment
Concerns about the environment are ever rising. In the last two to three years there has been a rise in public protest due to concerns for the environment with prominent international movements such as School Strike For Climate (Fridays for Future)[1] and Extinction Rebellion.[2]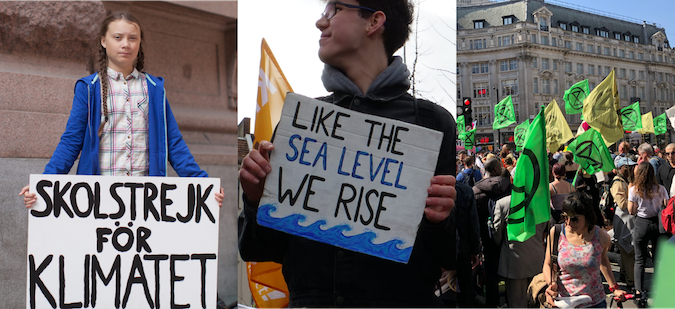 Figure 1: School Strike For Climate (Fridays for Future) and Extinction Rebellion.
In the latter half of 2020 noteworthy documentaries David Attenborough: A Life On Our Planet and I Am Greta came to prominence. 
Much loved for his documentaries on nature and wildlife, David Attenborough expressed his concerns for the human impact on the environment by providing his 'witness statement' for the environment. David Attenborough looked back on his career that has lasted more than 60 years and noted how biodiversity has deteriorated over this period; however, the film is not all doom and gloom as solutions to the crisis are highlighted. David poses the following solutions: restoring biodiversity through government action by reversing deforestation; restricting the growth of the human population (by reducing poverty, providing universal healthcare, and improving education for females); renewable energy solutions; sustainable fishing; and reducing meat consumption through the consumption of plant-based foods.
'I Am Greta' also provides a personal touch, offering some context and background to her prominence as an environmental activist. The film documents her journey from school climate strikes (Fridays for Future) outside of the Riksdag (Swedish national legislature) to speeches at the UN Climate Action Summit and Climate Change Conference, and a carbon-neutral voyage across the Atlantic Ocean to attend climate conferences in New York. The film makes note that more than seven million people attended global school strikes for the environment in September 2019.
Seaspiracy Coming to Netflix
A new environmental documentary, Seaspiracy, is coming to Netflix. The trailer for Seaspiracy indicates that the film will explore the effect that fishing is having on our oceans, how big environmental groups are 'deliberately not engaging with the most important issue of all', and the director, Ali Tabrizi, expresses concerns surrounding sustainable fishing 'I just don't see how you could possibly enforce sustainable fishing laws'.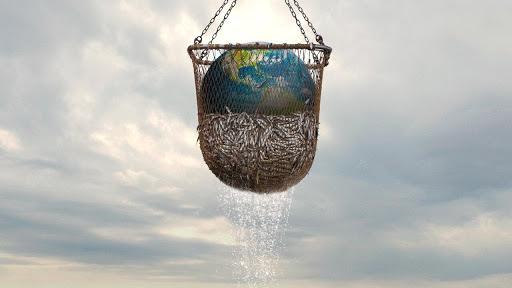 Figure 2: Seaspiracy highlights the environmental impact of global fishing.
Image accreditation: Netflix.
Kip Anderson, executive producer of Seaspiracy, has produced other noteworthy documentaries including: 'Cowspiracy'[3], which explores the effect that animal agriculture, in particular consumption of beef, is having on the environment; and 'What The Health'[4], which highlights the link between dietary choices, human health, and the pharmaceutical industry. 
Kip explains that "Seaspiracy uncovers the most important missing piece of the environmental puzzle. Anyone who cares about the ocean and their future must watch this film."
Previous documentaries by Kip provide numerous facts supported by studies[5,6]; however, for now the Instagram page for the film[7] indicates some of the most prominent revelations, some of which are: 'seagrass captures and stores carbon at a rate several times faster than rainforests'; 'one million tons of fishing gear is dumped at sea every year'; and 'since 1950 fish populations in the South China sea have depleted by 70-95%'.
Seaspiracy will be released on Netflix on the 24th of March. 'I Am Greta' is currently available on BBC iPlayer and 'David Attenborough: A Life On Our Planet' is currently available on Netflix.
About Pager Power
Pager Power undertakes technical assessments for developers of renewable energy projects and tall buildings. For more information about what we do, please get in touch.
References
[1]https://fridaysforfuture.org/
[2]https://extinctionrebellion.uk/
[3]https://www.cowspiracy.com/
[4]https://www.whatthehealthfilm.com/
[5]https://www.cowspiracy.com/facts
[6]https://www.whatthehealthfilm.com/facts
[7]https://www.instagram.com/seaspiracy/