Solutions to Radar Issues
The most effective way to avoid planning issues with regard to radar is to prevent a technical impact.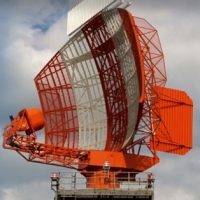 In order to do this it is crucial to identify potentially affected installations early on, and to undertake prompt and reliable modelling of the potential impact.
We can help with wind turbine radar planning issues worldwide. For projects located in UK, Ireland, Belgium and South Africa you can rapidly identify initial possible sources of radar and aviation concern.
For sites in other countries, the best thing to do is to contact us directly.
Early identification of such impacts enables constraints to be incorporated in the design phase of the development where possible and identify any other mitigation requirement where required.
Planning Issues
Many proposed developments receive objections during planning with regard to wind farm radar issues. Such objections have the potential to delay projects, significantly increasing the cost and the risk. If no solution is agreed, projects can be denied planning permission due to such objections.
Wind Turbine Radar Interference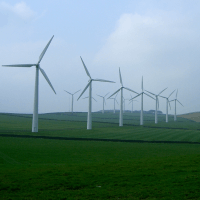 A common issue is the potential for clutter. This is caused by turbines being visible to, or in line of sight of a radar. Determining whether your turbine can be seen early on is a good indicator of the likelihood of potential issues. That's why there are up to 3 line of sight charts within each Aviation Risk Report.
The fact that wind turbines interact with radar signals that reach them means that turbines have the potential to affect radar system performance. Concerns over reduced capability will always be of paramount concern to operators.
The importance of radar to national and international organisations means that objections due to of this nature will affect the likelihood of receiving planning permission for the foreseeable future.
Importance of Radar
Radar is used for a wide range of purposes by various organisations in the UK and worldwide. Most commonly associated with aviation, it plays a crucial role in detecting aircraft and managing their movements.
However, radar is also important for marine operations, where it is utilised on-board vessels and on the coastline for navigation and collision avoidance.
Meteorological radar networks track rainfall and precipitation in the atmosphere in order to monitor and predict weather patterns.
There are numerous technical differences between various radar types according to their function. However, the basic operational principle is common to all types.
Electromagnetic pulses are emitted by the radar itself, these propagate through the atmosphere where they interact with the target of interest (e.g. aircraft, ships, or rain drops). Pulses that return to and interact with the installation telling the radar operator something about the target such as its proximity to the radar, its velocity or its direction of travel.