Background
All passengers now entering Britain from abroad will be forced to spend two weeks in quarantine under the new law that aims to further reduce the rate of infection and help prevent a second wave of the pandemic. Though the Police Federation Chair has already admitted that it will be impossible to enforce[1], if caught leaving isolation prematurely, new arrivals could be hit with a fine of up to £1,000[2].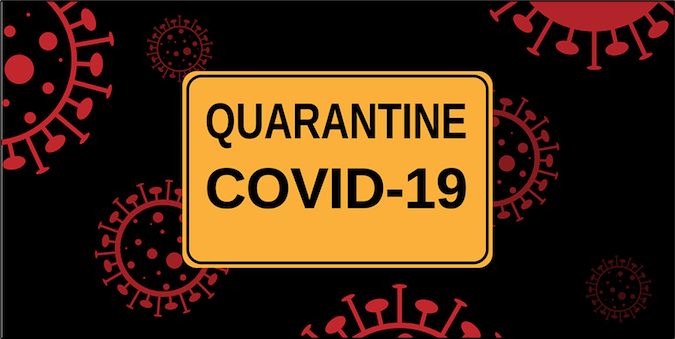 Why Now?
At the beginning of the pandemic, it was determined by the Scientific Advisory Group for Emergencies (SAGE) that a travel ban would have an insignificant effect on the spread of the virus and was therefore not implemented[3]. Instead, Britain spent over 10 weeks in lockdown whilst allowing passengers to enter the country without restrictions or checks. The mandatory quarantine has now been introduced as, according to the government, imported cases of the virus have become a more significant concern. 
Push Back
The introduction of the new rules this late in the pandemic has been met with criticism particularly from airlines such as British Airways, EasyJet, and Ryan Air, who have sent a letter to the government.
The letter claims the rules are ineffective, illogical, and will deter visitors and potential outward bookings long after the quarantine rules are lifted[4]. 
The strategy is a contrast to many other countries, who are beginning to relax or remove their respective travel bans that were implemented earlier. If Britain is deterring travellers as the airlines claim, this will certainly further affect the recovery of the aviation and tourism industry that has already been hit so heavily due to the lockdowns. 
Conclusions
Countries that swiftly imposed travel restrictions once the pandemic started now appear to be reaping the rewards and will be able to welcome international travellers back for their summer holidays. Britain will almost certainly be playing catch up as they explore other options to allow future safe unrestricted travel.
About Pager Power
Pager Power helps developers resolve technical issues that may block their development during the planning process. For more information please call us on 01787 319001.
References
[1]Calder, S., 2020. Police Federation Chair Says Officers Will Not Be Able To Enforce 14-Day Quarantine For Arrivals To The UK. [online] The Independent. Available at: https://www.independent.co.uk/travel/news-and-advice/coronavirus-quarantine-flights-uk-passenger-police-enforcement-a9507006.html [Accessed 12 June 2020].
[2]ITV News. 2020. Anyone Who Breaches UK Quarantine Rules Could Face £1,000 Fine Or Potential Prosecution, Priti Patel Confirms. [online] Available at: https://www.itv.com/news/2020-06-03/coronavirus-quarantine-measures-travel-overseas-self-isolate-14-days-fines-prosecution-priti-patel/ [Accessed 12 June 2020].
[3]SPI-M-O, 2020. SPI-M-O'S Statement On The Impact Of Possible Interventions To Delay The Spread Of A UK Outbreak Of 2019-Ncov. [online] Assets.publishing.service.gov.uk. Available at: https://assets.publishing.service.gov.uk/government/uploads/system/uploads/attachment_data/file/886989/s0007-spi-m-o-consensus-view-impact-interventions-030220-sage4.pdf [Accessed 12 June 2020].
[4]https://www.theguardian.com/business/2020/jun/07/ba-launches-legal-battle-over-covid-19-quarantine-ruling