Introduction
At the start of the lockdown in the UK, we released an article outlining ways in which the temporary drop in carbon emissions resulting from COVID-19 pandemic could become permanent – read the article here. 
Now that lockdown measures are starting to ease and life gets back to normal, we take a look at some of the warnings that suggest the drop in carbon emissions might not become permanent and instead revert to pre-pandemic levels.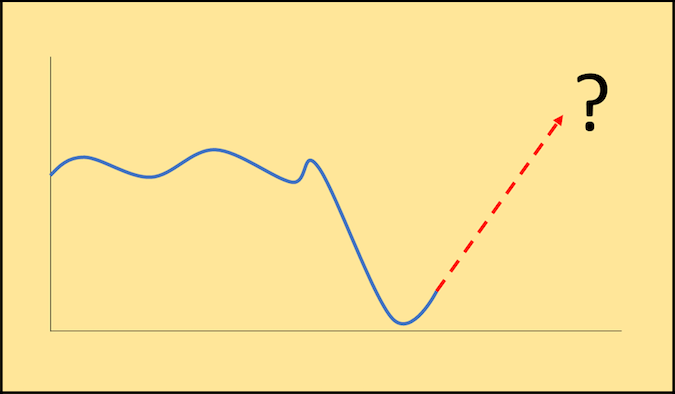 The Warnings
Falls in both carbon emissions and the stock markets over the course of the pandemic contrasts with the idea of a strong sustainable decarbonised economy and may have weakened the argument that the two can be mutually exclusive. Although this is unlikely to influence most countries, it is possible that some, such as China and the USA, may decide to ditch or delay their low carbon policies in favour of increasing economic output as quickly as possible. The reopening of industrial facilities in China has already seen air pollution levels soar past pre COVID-19 levels[1] as they work on overdrive to make up for the time lost to lockdown.
As a consequence of the financial crash in 2008, carbon levels dropped around 1.4% over a one-year period but dramatically bounced back in the following years, surging past pre-financial crash levels[2]. This meant that overall, the financial crash had practically no impact on the long-term increase in carbon emissions. Although studies estimate that there has been a massive drop of up to 17% in global emissions due to the lockdown[3], it is possible that a post lockdown surge in global emissions could have a similar outcome.
Conclusion
The pandemic gave us a unique glimpse of what a low carbon future could look like and how drastic changes can be reached in such a small amount of time. There is a risk that no lessons were learnt throughout the lockdown and the long-lasting impacts of the pandemic will amplified as countries and businesses try to recover from economic loss. 
About Pager Power
Pager Power helps developers resolve technical issues that may block their development during the planning process. For more information please call us on 01787 319001.
References
[1]https://eandt.theiet.org/content/articles/2020/05/air-pollution-in-china-soars-above-pre-lockdown-levels/
[2]https://www.globalcarbonproject.org/global/pdf/pep/Peters_2012_RapidGrowthCO2EmissionsAfter2008-2009GFC.NatureCC.pdf
[3]Le Quéré, C., Jackson, R., Jones, M., Smith, A., Abernethy, S., Andrew, R., De-Gol, A., Willis, D., Shan, Y., Canadell, J., Friedlingstein, P., Creutzig, F. and Peters, G., 2020. Temporary reduction in daily global CO2 emissions during the COVID-19 forced confinement, Nature Climate Change.