Wind turbines can affect long range Air Defence Radar which can mean wind farms get blocked by Ministry of Defence planning objections. The Air Defence and Offshore Wind Windfarm Task Force has been established to resolve this issue in the long term with a Strategy and Implementation Plan. Phase I of the plan cost £2million and identified and advanced a number of mitigation solutions. Phase II funding of £3.8 million will help develop these mitigation solutions further.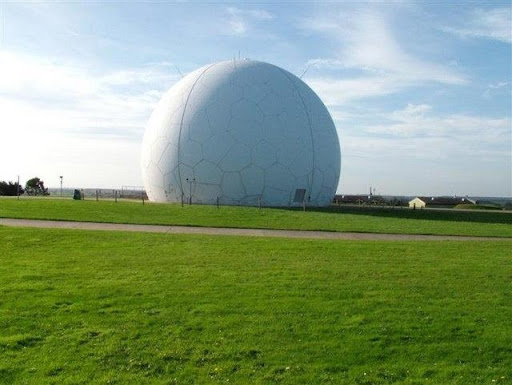 Figure 1 Air Defence Radar at Trimingham, Norfolk, UK [1]
Air Defence Radar
Air Defence Radar detect aircraft at ranges of hundreds of kilometres and enable the Royal Air Force to detect and, if necessary, intercept aircraft that may be a threat to our national security.
Wind Turbine Technical Impacts
Wind turbines are easily detected by air defence radar because they are large and because the blade tips move at speeds of around 180 kilometres per hour. Technical effects can include clutter and desensitisation.
Mitigation
There are many established techniques for mitigating the impacts of wind turbines on radar that are in use throughout the world. The level of offshore wind development proposed in the North Sea means that currently available mitigation techniques are not considered adequate in the long term.
Acceptability
Some mitigation solutions are classified as Tolerable whereas other are classified as Acceptable. A solution classified as Acceptable is more acceptable than one classified as Tolerable. An Acceptable mitigation solution is considered adequate in the long term and is referred to as an Enduring solution. A Tolerable solution may be adequate over a shorter timescale and is referred to as an Interim solution.
Tolerable Interim mitigation solutions may be acceptable in the short term provided that Acceptable Enduring mitigation solutions are planned in the longer term.
Phase I
Phase I is understood to be complete. Contracts are summarised in the table below:

Phase II
Seven projects have been awarded funding. These are summarised below: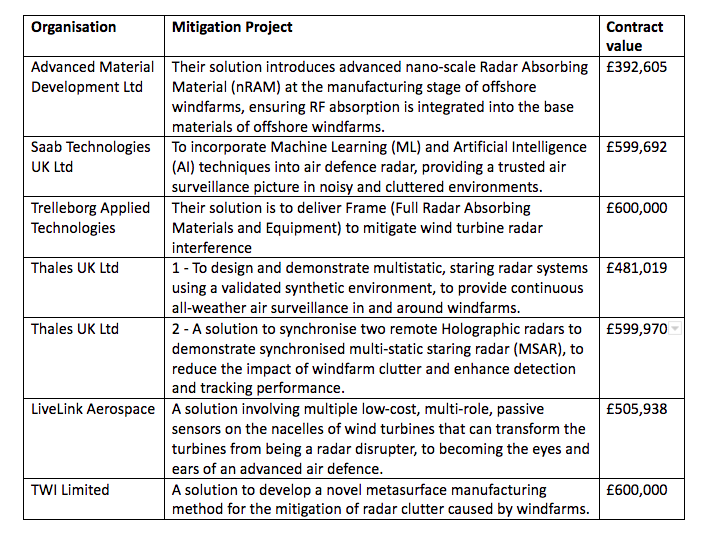 Further Information
We will be providing further information on some of the above in future news articles. In the meantime please feel free to get in touch to find out more.
[1] Bob Crook (October, 2005) from WikiCommins. Accessed on 19th October 2021. Available at: https://commons.wikimedia.org/wiki/File:Radar_Station,_Trimingham._-_geograph.org.uk_-_268677.jpg