From the 15th of June 2022, all new build residential homes and buildings in England will require an electric vehicle (EV) charging point. The law, coming into effect in just two months, is part of a wider plan to cut carbon emissions, with £1.6billion of investment being committed to expending the electric vehicle charging infrastructure [1].
The law will also cover:
New build workplaces;

New build supermarkets; and 

Buildings undergoing major renovations.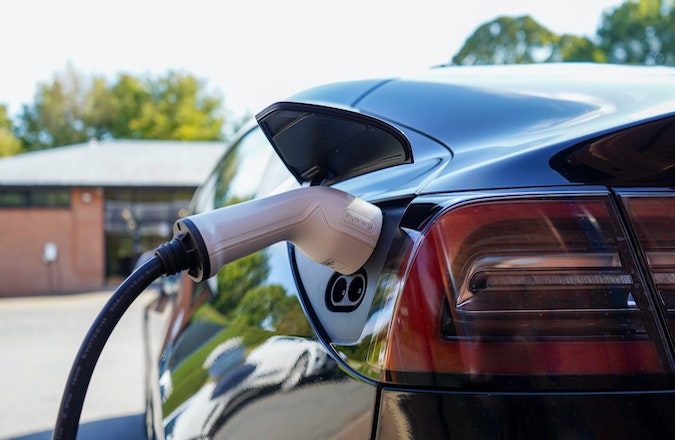 Figure 1: Electric car charging point. [4]
Important Preparation
The government states that the new law will lead to 145,000 extra charging points being fitted across England every year [2], adding to the 250,000 homes and workplace chargers already installed by the Government across the UK [3], and will significantly bolster the country's electric charging infrastructure. 
With less than eight years until the Government's ban on the sale of new petrol and diesel vehicles in 2030, followed by a similar ban on new hybrids in 2035, it is important that these measures are implemented now to ensure EVs are accessible for those that need them.
Therefore, the increase in access to chargers will contribute towards the successful migration to EVs by:
Improving the Charging Network
Naturally, the more electric vehicles there are on the road, the more charging points will be needed. With the current number of public chargers and homes with charging points, one can imagine the long queues at the charging points, should there not be enough accessible charging points. This problem is exacerbated by the time required to charge EVs compared to their petrol and diesel counterparts.
Reducing Charging Costs
Without charging points at home, electric vehicle owners are forced to use public chargers. Not only is this far less convenient than charging at home, the cost of using a public charger is almost always significantly greater than using electricity at home. If using a public charging point is the only option, petrol and hybrid cars will be a far more affordable option.
Conclusions
An expansive charging network and affordable charging are two crucial measures on the road to the smooth adoption of EVs. The new law coming into effect in June will almost certainly assist with the adoption in England and contribute to the wider plans to cut carbon emissions.
References
[1] – Depertment for Transport, 2022. Tenfold expansion in chargepoints by 2030 as government drives EV revolution. [online] GOV.UK. Available at: <https://www.gov.uk/government/news/tenfold-expansion-in-chargepoints-by-2030-as-government-drives-ev-revolution#:~:text=The%20UK%20's%20charging%20network,pumps%20on%20our%20roads%20today.> [Accessed 14 April 2022].
[2] – Stevens, M., 2021. New homes in England to have electric car chargers by law – Which? News. [online] Which? News. Available at: <https://www.which.co.uk/news/2021/11/new-homes-in-england-to-have-electric-car-chargers-by-law/> [Accessed 14 April 2022].
[3] – Reeves, F., 2022. 'Necessity': All new homes will be required to install an electric car charger after June. [online] Express.co.uk. Available at: <https://www.express.co.uk/life-style/cars/1583508/electric-car-law-changes-home-ev-charger-regulation-june-2022> [Accessed 14 April 2022].
[4] – Myenergi (March 2021) from Unsplash.com. Last accessed on April 2oth 2022. Available at: https://unsplash.com/photos/4SyUf9MvWjU