Background
The Climate Action 100+ organisation is driving down worldwide greenhouse gas emissions by getting the world's largest polluters (direct and indirect) to reduce their emissions.
Who is Climate Action 100+
They are a worldwide group of 130 banks, pension funds and other investors who control assets of around 47 trillion dollars (around 36 million, million pounds) between them. To put this in context this is the amount of money the entire world economy generates in a period of seven months.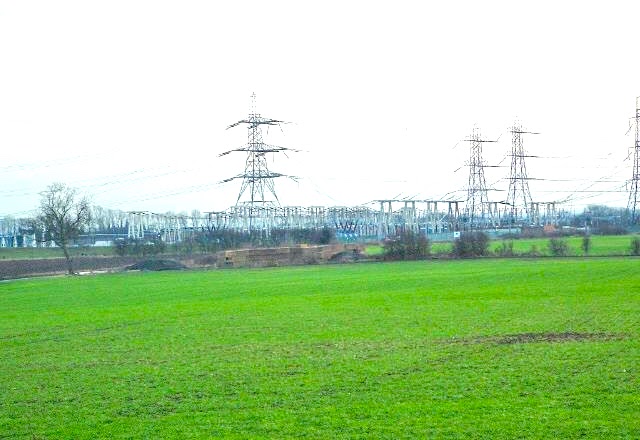 Figure 1 The UK's National Grid company is one of the targeted companies.
Which Organizations are being targeted?
Most economic activity causes carbon emissions which means that larger companies, on average, are going to be bigger polluters than smaller ones. Climate Action 100+ has identified 160 global companies to be targeted by investors. 
The companies include 100 'systemically important emitters', accounting for two-thirds of annual global industrial emissions, alongside more than 60 others with significant opportunity to drive the clean energy transition. These companies are listed at the end of this article.
What do the investors want the polluters to do?
They want them to commit to zero emissions by 2050 and they want the firms to have solid responsibilities and plans for achieving this.
There are specific requirements to cut electricity generation from coal as well as to prevent lobbying against climate change policies by trade associations.
Is Climate Action 100+ working?
The targeted companies are responding and starting to take action as a result of Climate Action 100+. The short answer is "Yes". The longer answer is "still not enough and a bit too late". Nevertheless we believe this is very effective and to be welcomed.
About Pager Power
Pager Power helps developers of renewable energy systems and tall buildings resolve technical issues that may prevent their projects being built. 
List of Targeted Companies
A.P. Moller – Maersk
Airbus Group
American Electric Power Company, Inc.
Anglo American
Anhui Conch Cement
ArcelorMittal
BASF SE
Bayer AG
Berkshire Hathaway
BHP Billiton
Boeing Company
BP
Canadian Natural Resources Limited
Caterpillar Inc.
Centrica
Chevron Corporation
China Petroleum & Chemical Corporation
China Shenhua Energy
CNOOC
Coal India
ConocoPhillips
Cummins Inc.
Daikin Industries, Ltd.
Dow Inc.
Duke Energy Corporation
E.ON SE
Ecopetrol Sa
EDF
Enel SpA
ENEOS Holdings
ENGIE
Eni SpA
Equinor
Exelon Corporation
Exxon Mobil Corporation
Fiat Chrysler Automobiles NV
Ford Motor Company
Formosa Petrochemical
Naturgy
General Electric Company
General Motors Company
Glencore plc
Hitachi, Ltd.
Hon Hai Precision Industry
Honda Motor Company
Imperial Oil
International Paper Company
Koninklijke Philips NV
Korea Electric Power Corp
LafargeHolcim Ltd
Lockheed Martin Corporation
Lukoil OAO
LyondellBasell Industries
Marathon Petroleum
Martin Marietta Materials, Inc.
Nornickel
Nestlé
Nippon Steel Corporation
Nissan Motor Co., Ltd.
NTPC Ltd
Oil & Natural Gas
OMV AG
PACCAR Inc
Panasonic Corporation
PepsiCo, Inc.
PETROCHINA Company Limited
Petróleo Brasileiro SA – Petrobras
Phillips 66
PJSC Gazprom
POSCO
Procter & Gamble Company
PTT
Reliance Industries
Repsol
Rio Tinto
Rolls-Royce
Rosneft Oil Company
Royal Dutch Shell
Saic Motor Corporation
Sasol Limited
Siemens AG
SK Innovation Co Ltd
Southern Copper Corporation
Suncor Energy Inc.
Suzuki Motor Corporation
Teck Resources Limited
Tesoro Corporation
The Southern Company
thyssenkrupp AG
Toray Industries, Inc.
Total
Toyota Motor Corporation
Raytheon Technologies
Vale
Valero Energy Corporation
Vedanta Ltd
Volkswagen AG
Volvo Trucks
Wesfarmers
Adelaide Brighton Ltd
AGL Energy Limited
Air France KLM S.A.
American Airlines Group Inc.
ANTAM
Bayerische Motoren Werke Aktiengesellschaft
Bluescope Steel Limited
Boral Limited
Bumi Resources
Bunge Limited
CEMEX S.A.B. De C.V.
CEZ, A.S.
China Steel Corporation
Colgate-Palmolive Company
Compagnie De Saint-Gobain S.A.
Crh Public Limited Company
Daimler AG
Dangote Cement Plc
Danone S.A.
Delta Air Lines, Inc.
Devon Energy Corporation
Dominion Energy, Inc
Enbridge Inc.
Eskom Holdings Soc Limited
Firstenergy Corp.
Fortum Oyj
Heidelbergcement AG
Iberdrola, S.A.
Kinder Morgan, Inc.
Air Liquide S.A
National Grid plc
Nextera Energy, Inc.
NRG Energy, Inc.
Occidental Petroleum Corporation
Origin Energy Limited
Peugeot S.A.
PGE Polska Grupa Energetyczna
Power Assets Holdings Limited
PPL Corporation
Qantas Airways Limited
Renault S.A.
Rwe Aktiengesellschaft
Santos Limited
Severstal' Pao
South32 Limited
SSAB AB
SSE Plc
Suzano Papel e Celulose
The Aes Corporation
The Coca-Cola Company
TC Energy
Trane Technologies PLC
Unilever PLC
United Airlines Holdings, Inc.
United Tractors
Vistra Energy Corp.
Walmart, Inc.
WEC Energy Group, Inc.
Weyerhaeuser Company
Woodside Petroleum Ltd.
Woolworths Group Limited
Xcel Energy Inc.
Image accreditation: https://commons.wikimedia.org/wiki/File:Monk_Fryston,_National_Grid_400_Kv_(400,000_volts)_Substation_-_geograph.org.uk_-_105462.jpg