Drax Group, a power generation company, has recently submitted plans to build the world's largest BioEnergy with Carbon Capture and Storage (BECCS) project at their North Yorkshire power station. Works to build the project could start as early as 2024, leading to the creation of tens of thousands of jobs across the North of the UK. [1]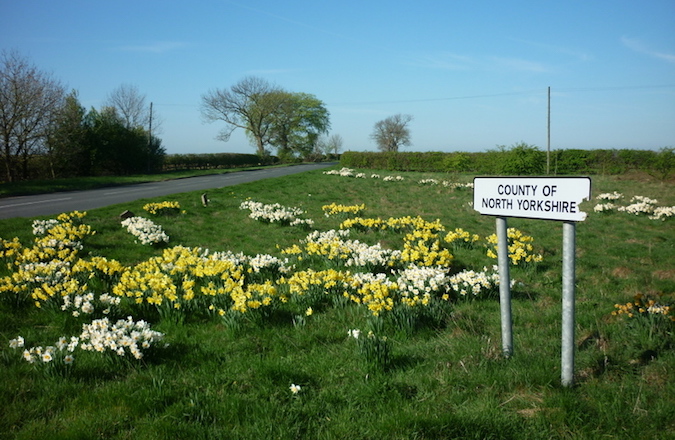 Figure 1: North Yorkshire sign post. [4]
What is BECCS?
BECCS is a geoengineering technique that captures and permanently stores carbon dioxide from biomass energy generation. The biomass (organic material) is converted into heat, electricity, or liquid or gas fuels, and the carbon emissions from this bioenergy conversion are then captured and stored. [2] BECCS is currently being proposed as a solution to prevent carbon emissions from being overshot, and global temperatures rising. [3]
What are the Negatives?
Although the output of BECCS is beneficial, there are concerns over the process:
Energy

: Potentially carbon-negative fuels can be produced in the process.

Food security

: Large parcels of land being set aside for bioenergy crops may result in higher food costs.

Displacement:

Moving communities for land conversion.

Biodiversity loss:

Land conversion could alter habitats and endanger biodiversity.

Water resources:

Growing bioenergy crops would increase demand for water.

Increased fertiliser use:

Fertiliser for growing biomass could stress ecosystems.

Soil carbon loss:

Land conversion could release carbon stored in soils.

Air pollution

: Combustion of biomass and biofuels creates local air pollution.
Drax's Plan
Drax plans to invest £2billion across the 2020's in its strategy to develop the BECCS project in the North of England. The scheme will capture at least 8 million tonnes of CO² per year, which will make it the largest carbon capture and storage project. They have an aim to source up to 80% of the materials and services required to build the BECCS from British businesses, therefore it's not just the local community that will benefit from the scheme. The biggest step towards this is a recent partnership with British Steel, a leading steel manufacturer with production sites in Scunthorpe and Teesside.
In June 2022, the Planning Inspectorate acknowledged the application for a Development Consent Order (DCO) for the BECCS project. The plans will then be fully examined before making a recommendation to the Secretary of State with a final decision expected in 2023. 
About Pager Power
Pager Power undertakes technical assessments for developers of renewable energy projects and tall buildings across the world. For more information about what we do, please get in touch.
References
[1]  Drax Global. 2022. Home – Drax Global. [online] Available at: https://www.drax.com
[2] American University Education. 2020. What is BECCS?. [online] Available at: https://www.american.edu
[3] PSCI. 2022. Preventing Climate Change with BECCS: Bioenergy With Carbon Capture and Storage — PSCI. [online] Available at: https://psci.princeton.edu/tips/2020/11/15/preventing-climate-change-with-beccs-bioenergy-with-carbon-capture-and-storage
[4] Entering North Yorkshire from East Yorkshire, by Ian S (April 2011) on wikimedia commons. Last accessed on 15th August 2022. Available at: https://commons.wikimedia.org/wiki/File:Entering_North_Yorkshire_from_East_Yorkshire_-_geograph.org.uk_-_2360771.jpg