Background
Pager Power has started analysing a database of the world's airports with a database of the world's wind farms to help understand how wind farms and radar co-exist in practice. This article presents some findings from the initial analysis.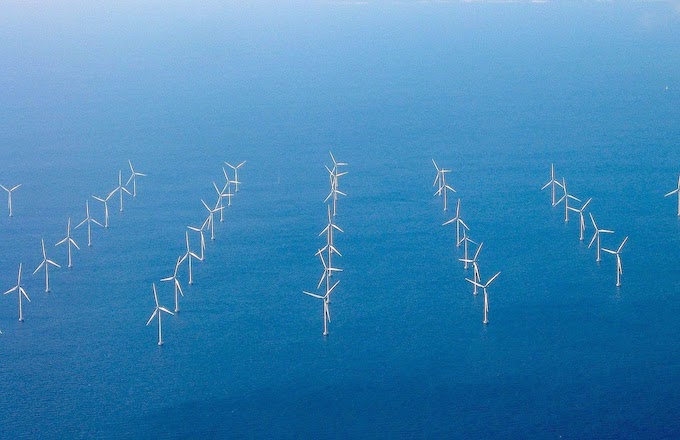 Figure 1 Lillgrund Offshore Wind Farm which lies 11km offshore and 14km from Copenhagen International Airport
Initial Data Analysis
We analysed data from 7,698 airports and 27,168 wind farms. Our initial search was for wind farms near airports which found 33,501 instances of wind farms existing within 30 kilometres of an airport. 
The largest airports (by international passenger numbers) with wind farms within 30 km are:
Tokyo

Shanghai

Frankfurt

New York JFK

Taiwan Taoyuan International
The picture changes, however, when we examine airports with larger wind farms within 15 kilometres. The largest airports with two or more wind farms of 10 MW or more within 15 kilometres are:
Amsterdam

Copenhagen

Lisbon

Vienna

Brussels South Charleroi
The closest large development in the vicinity of an airport was the 40 Megawatt Middelgrunden offshore wind farm which is 8 kilometres from Copenhagen Kastrup Airport. Some airports, such as East Midlands in the UK, have wind turbines on the airport itself to meet their own electricity needs.
Development Restrictions
Wind farm development in the vicinity of airports and airbases is restricted for a number of potential reasons including:
Collision risk

Technical Impact on Radar Systems

Technical Impact on Radio Navigation Systems

Wake turbulence effects

Impacts on future airport development
This means that the level of wind farm development in the vicinity of airports is generally less than in other areas.
Pager Power's Services
Pager Power helps resolve potential wind farm aviation issues for wind farm developers. For more information click here. 
Conclusions
Wind farms and airports safely co-exist throughout the world. Pager Power can advise so as to ensure wind developments and airports safely co-exist.