Background
Some parts of the US have experienced icy winter temperatures this last week with temperatures plunging to -18C. Heavy snowfall, ice storms and bitter temperatures resulted in electricity blackouts for days in the state of Texas, where there have been reports of people sleeping in their cars and burning belongings to stay warm. Social media and television have circulated claims that the state's use of renewable energy sources (specifically wind energy) is to blame for the blackouts. The number of homes without power peaked around 4.4 million, with nearly 3 million homes and businesses in Texas still without power.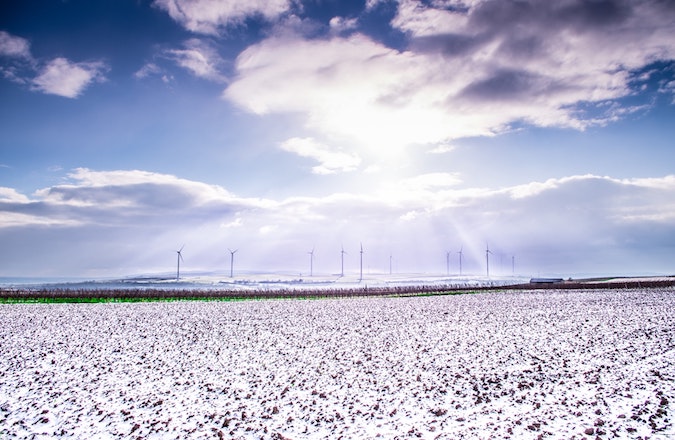 Wind Energy Leader
Texas leads the US in wind power generation and as far back as 2017, it had enough installed wind capacity to make it the world's sixth biggest wind power if it were a country. As a result, wind farms sometimes supply a large amount of Texans' electricity, usually in the windier spring season.[1] However, the state's largest energy source last year was natural gas, which provided 46% of the state's energy needs. Wind followed as the second largest with 23%. Coal supplied 18%, nuclear 11% and solar 2%.[2]
Renewables Blamed
This week Texas Governor, Greg Abbott, appeared on Fox News and said that renewable energy had caused the blackouts: "Wind and solar got shut down," he said. "They were collectively more than 10% of our power grid, and that thrust Texas into a situation where it was lacking power on a State-wide basis."
Former Energy Secretary Rick Perry also pointed to frozen wind turbines and warned that this crisis showed the perils of promoting renewable energy. The Texas Public Policy Foundation, a conservative think tank with ties to the fossil fuel industry, alleged that the storm "never would have been an issue had our grid not been so deeply penetrated by renewable energy sources."[3]
Systematic Failure
It is true that the extreme cold has forced many kinds of energy generation offline, including wind turbines that have frozen. But the grid operators have said that it does not make sense to pinpoint blame on any one source of electricity generation. "It was across the board," says Bill Magness, the president and CEO of ERCOT, or the Electric Reliability Council of Texas. "We saw coal plants, gas plants, wind, solar, all of our resources trip off and not be able to perform."[3]
The storm knocked about a third of the state's generating capacity offline. Contrary to criticism made, the drop in power supply was attributable to all energy sources.
The claims regarding renewables are misleading as they do not confront the root cause, record cold temperatures that affected the generation and transportation of all fuel types, combined with poorly designed infrastructure which prevented the state of Texas to obtain electricity from elsewhere due to its isolated electricity grid structure. 
Texas is the only state in the United States that runs a stand-alone electricity grid. As a result, during critical weather events like the storm, most of Texas cannot connect to other grids, drawing electricity from elsewhere when needed.[3]
Outcome
The question now is whether political fallout from the power blackouts will slow the state's momentum toward a greener grid.
The crisis is likely to influence the debate over how to 'green' power supplies in Texas and beyond for years to come. However, many analysts expect that, despite the concern and criticism raised by mainly Republican Texans, renewable projects will continue to be developed at a brisk pace.[4]
About Pager Power
Pager Power undertakes technical assessments for developers of renewable energy projects and tall buildings. For more information about what we do, please get in touch.
References
[1]https://www.ft.com/content/adc21f2b-ccf7-4b8b-8604-53cae556a7dd
[2]https://eu.statesman.com/story/news/politics/politifact/2021/02/19/texas-power-outage-energy-grid-wind-renewable-energy-greg-abbott-fact-check/4500251001/
[3]https://www.reuters.com/article/uk-factcheck-texas-wind-turbines-explain-idUSKBN2AJ2EI
[4]https://www.scientificamerican.com/article/after-blackout-questions-emerge-on-future-greening-of-texass-grid/