The lockdowns imposed worldwide to combat the pandemic in 2019 resulted in a significant reduction in energy demand across the world. Oil refineries have been shut down and struggled to re-open causing a supply-demand imbalance resulting in raising prices. The invasion of Ukraine by Russia exacerbated the energy issue in the European continent. The energy crisis shows no signs of slowing down, as energy prices are expected to rise further next winter [1].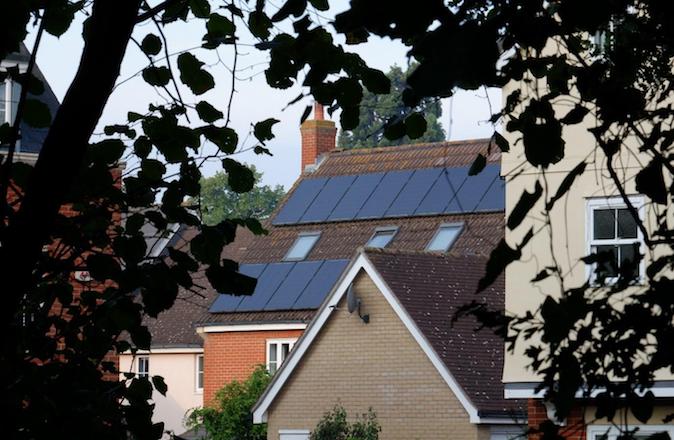 Energy Crisis Driving Solar
Facing significantly higher energy bills, families are therefore trying to tackle the issue by investing in residential solar power. In the UK, solar installations have reached circa 3,000 installations per week, up from 1,000 a week in July 2020, and enquiries about solar panels rise tenfold [2]. 
A very similar trend is recorded in Germany where commercial and residential solar installations grew by 22% in the first six months of 2022 when compared to 2021. Solar demand has doubled in the same period [3]. 
US Residential Solar Power Boom
This is also happening in the US, even with their lower energy prices when compared to European countries. Analysis carried out by BloombergNEF concluded that a record amount of residential solar power systems will be installed by US households this year. Despite supply chain challenges and higher costs, residential solar power is predicted to increase by about 5.6 gigawatts in 2022. This increasing trend is predicted to continue until 2030 [4]. 
About Pager Power
Pager Power undertakes technical assessments for developers of renewable energy projects and tall buildings across the world. For more information about what we do, please get in touch.
References
[1] What does the current global energy crisis mean for energy investment?, Dr Fatih Birol, date: 13/05/2022, accessed on: 04/09/2022.
[2] Solar panel sales boom as energy bills soar, Simon Read, date: 28/08/2022, accessed on: 04/09/2022, accessed on: 04/09/2022.
[3] Solar power is booming in Germany as Russia turns down the gas, Michelle Toh, date: 24/08/2022, accessed on: 04/09/2022.
[4] US Homes Add Rooftop Solar at a Record Clip to Cut Power Bills, Naureen S Malik, 29/08/2022, accessed on: 04/09/2022.
Image used in this article is the author's own.