The new 2023 year sees the renewable energy world start off with a whopping $4bn investment, with Siemens Energy and Dragados Offshore winning a contract from Amprion to build converter systems for two offshore grid connections in Germany [1].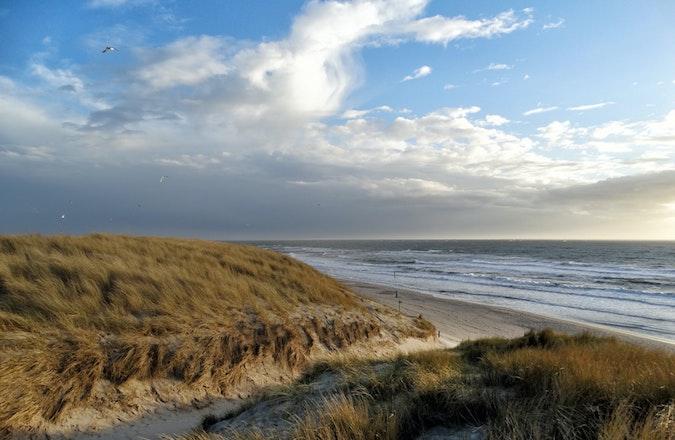 Figure 1: North Sea [4]
The Contract
Transmissions system operator Amprion have awarded contracts to both Siemens Energy and Dragados Offshore to build two converter systems, with each system having a capacity of 2GW. The converter system will be used to transport North Sea wind energy to the shore [2].
Siemens Energy will be responsible for the manufacturing of the equipment such as the converter technology, transformers and switchgear across ten years. Dragados Offshore, who are based in Spain, will be responsible for the construction and installation of the associated platform, which will be located in Cadiz, Spain [1].
The managing director at Amprion Offshore Dr Carsten Lehmkoster has said [3]:
"The market is currently extremely tense.
"Especially the required shipyards for converter platforms are deficient in Germany and Europe.
"That is why two or three years of acceleration are an enormous challenge. The commitment of our partners is an extremely important signal.
"We are now working together to implement the acceleration measures in order to meet the political goals of the federal government." 
The Impacts
The project is expected to take place across ten years, with the systems expected to transmit clean energy to four million people power by the year 2029. 
As well as building towards a sustainable future, the project will also see new jobs being created to help deliver the project.
About Pager Power
Pager Power undertakes technical assessments for developers of renewable energy projects and tall buildings worldwide. For more information about what we do, please get in touch.
References
[1] Renews.biz, "Siemens, Dragados win €4bn German substations deal", 10 January 2023 [Online] Available: https://renews.biz/83029/siemens-dragados-win-4bn-german-offshore-substations-deal/
[2] B. Radowitz, "Siemens Energy and Dragados scoop massive North Sea wind converter rig order", 12 January 2023
[Online} Available:  https://www.rechargenews.com/wind/siemens-energy-and-dragados-scoop-massive-north-sea-wind-converter-rig-order/2-1-1386935
[3] Power Technoledgy, "Siemens Energy and Dragados secure converter station contract", 11 January 2023.
[Online} Available: https://www.power-technology.com/news/siemens-energy-dragados/
[4] Marlon Paul Bruin, 'Going to the beach – Paal 9 – Den hoorn Texel #Texelpics', 2 December 2019. Last accessed on 16th January 2023. Available at: https://unsplash.com/photos/QTn9hEacX4E