Last month, negotiations relating to historic clean energy legislation in the U.S. Congress seemingly collapsed. However, what is being called "the best kept secret, potentially, in Washington history", according to Leah Stokes, a political scientist at the University of California [1], the talks continued behind closed doors. These talks led to Senators announcing an agreement to add climate provisions to the Inflation Reduction Act of 2022. 
Last week Congress passed the Inflation Reduction Act, which now heads to President Biden's desk to be signed into law – read the full text of the bill here.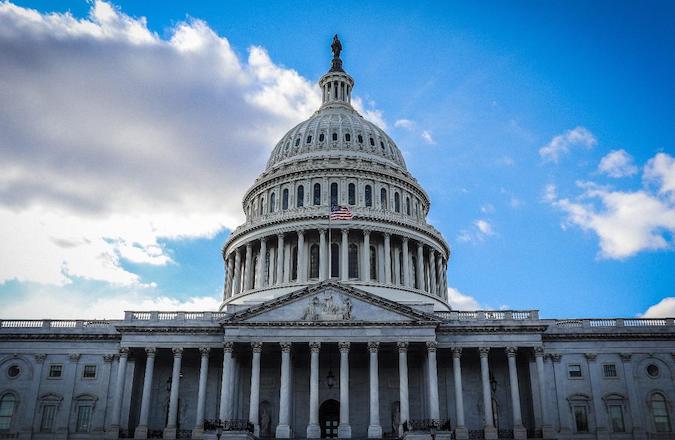 Figure 1: Capitol Building in Washington D.C. [7]
Change of Heart
The climate section of the bill was ultimately sponsored by the Senate Majority Leader Chuck Schumer and Senator Joe Manchin, despite their initial concerns over the cost and potential conflict with reducing inflation.
Commentators have been publicly critical of Senator Manchin, claiming he is 'in the pocket of fossil fuel' companies and has 'time and time again torpedoed initiatives by the Biden administration to support clean energy policies' [2] – he even rejected Biden's Build Back Better bill at the end of 2021. It is therefore all the more surprising that Manchin, alongside Schumer, backed the bill. 
The change of heart was propelled by Manchin's desire to ensure the U.S. was energy self-reliant in the future, noting that: "you have to have energy security, you have to be energy independent if you want to be a superpower in the world" [3]. 
The Climate Bill
The bill aims to reduce the deficit and enable Medicare to negotiate drug prices, which could lower their costs [1]. However, the most notable aspect of the bill is the climate section as, at $369 billion, it will be the largest climate funding ever seen in the U.S. 
Specifically, an overview of the climate provisions are as follows [4]:
Incentives to consumers – direct consumer incentives to buy energy efficient and electric appliances, clean vehicles, rooftop-solar systems, and invests in home energy efficiency.

Investments in American clean energy manufacturing – $60 billion to maintain clean energy manufacturing to the U.S. across the full supply chain of clean energy and transportation technologies.

Reducing carbon emissions – targeting investments at reducing emissions in every sector of the economy, including electricity production, transportation, industrial manufacturing, buildings, and agriculture.

Investments in disadvantaged communities – over $60 billion in environmental justice priorities to drive investments into disadvantaged communities.

Investments in rural communities – significant investments in clean energy development in rural communities.

Fossil fuel provisions – including regular and predictable lease sales, as well as streamlined regulatory approvals and support for infrastructure such as pipelines.
The Outcome
Senator Schumer said in a statement on the agreement:
"By a wide margin, this legislation will be the greatest pro-climate legislation that has ever been passed by Congress. This legislation fights the climate crisis with the urgency the situation demands and puts the U.S. on a path to roughly 40% emissions reductions by 2030, all while creating new good-paying jobs in the near and long-term." [5]
Energy and climate modelers have reviewed its 725 pages and concludes that the claim the draft bill would ensure U.S. carbon dioxide (CO2) emissions would fall by 40% by 2030, compared with 2005, is about correct. One model also finds that the renewable energy subsidies will likely create 1.5 million jobs and prevent thousands of premature deaths from air pollution, especially in disadvantaged communities. [6]
Conclusions
The modelers agree that the bill is a significant step towards reducing the U.S. carbon emissions; however, more will eventually be needed to reach the county's most ambitious climate goals. In the meantime, the Biden Administration will have a tough job ensuring that the plans set out in the bill can become a reality.
About Pager Power
Pager Power undertakes technical assessments for developers of renewable energy projects and tall buildings across the world. For more information about what we do, please get in touch.
References
[1] Roston, E. and Eckhouse, B., 2022. The Inflation Reduction Act Is a Climate Bill. Just Don't Call It One.. [online] Bloomberg.com. Available at: <https://www.bloomberg.com/news/articles/2022-08-15/us-inflation-reduction-act-is-a-climate-bill-by-another-name> [Accessed 15 August 2022].
[2] Hanley, S., 2022. US Renewable Energy Has Its Ups & Down In First 6 Months Of 2022. [online] CleanTechnica. Available at: <https://cleantechnica.com/2022/07/28/us-renewable-energy-has-its-ups-down-in-first-6-months-of-2022/> [Accessed 15 August 2022].
[3] Williams, A. and Jacobs, J., 2022. Fears over US energy security help unlock historic $369bn climate bill. [online] Financial Times. Available at: <https://www.ft.com/content/b27ced7c-3034-4909-83e4-e669b143ac3f> [Accessed 15 August 2022].
[4] Rapier, R., 2022. Energy Provisions in The Inflation Reduction Act. [online] Forbes. Available at: <https://www.forbes.com/sites/rrapier/2022/08/14/energy-provisions-in-the-inflation-reduction-act/?sh=6c3c8b563422> [Accessed 15 August 2022].
[5] Schumer, C., 2022. Schumer Statement On Agreement With Senator Manchin To Add Climate Provisions To The FY2022 Budget Reconciliation Legislation And Vote In Senate Next Week | Senate Democratic Leadership. [online] Democrats.senate.gov. Available at: <https://www.democrats.senate.gov/newsroom/press-releases/schumer-statement-on-agreement-with-senator-manchin-to-add-climate-provisions-to-the-fy2022-budget-reconciliation-legislation-and-vote-in-senate-next-week> [Accessed 15 August 2022].
[6] Stokstad, E., 2022. Surprise climate bill will meet ambitious goal of 40% cut in U.S. emissions, energy models predict. [online] Science.org. Available at: <https://www.science.org/content/article/surprise-climate-bill-will-meet-ambitious-goal-40-cut-us-emissions-energy-models> [Accessed 15 August 2022].
[7] PartTime Portraits, July 2020on Unpslash.com. Last accessed on 21st August 2022. Available at: https://unsplash.com/photos/NlgKUPoriIE