SSE Renewables and TotalEnergies have completed the installation of the first of many wind turbines to come at the 1100MW Seagreen Wind Farm off East Scotland. The turbine is set to be the first V164-10.0MW machine installed globally. At 10MW, it will be the most powerful turbine currently installed offshore in Europe, once operational, in terms of power rating. Seagreen is a £3 billion joint venture between SSE Renewables (49%) and TotalEnergies (51%) [1], with SSE Renewables leading the development and construction of the project, supported by the TotalEnergies. [2] Located at SSE's Isle of Wight Facility, the Seagreen production is expected to have a lifetime of an impressive 25 years. It is also set to be Scotland's largest renewable energy project and one of the biggest private investments in Scottish infrastructure, and the world's deepest, fixed bottom offshore wind farm.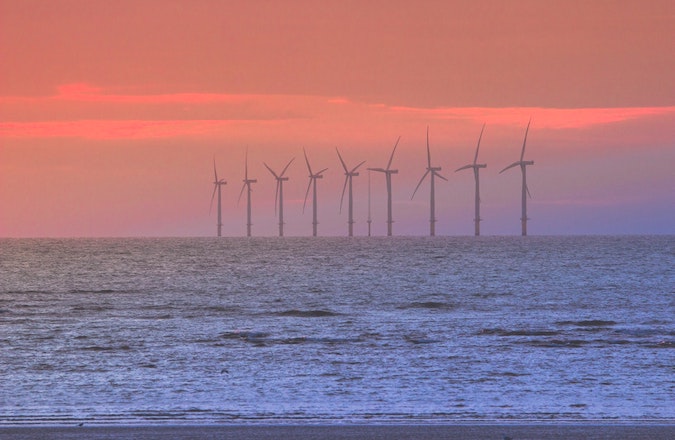 Figure 1: Wind Turbines on Sea, taken by Ruyan Ayten. [5]
Details of the Project
Earlier this year, Vestas, the wind turbine manufacturer, announced that 87% of the V164 blades for the 1.1GW Seagreen project will be manufactured in the UK. Out of the 114 blades due to be installed at the development, 99 sets/297 blades in total are being produced domestically. 
The instillation of the Vestas V164010.0MW unit in the North Sea off the Scottish coast officially commences the installation phase of the offshore wind farm, which, once completed, will see a total of 114 turbines installed across the project site. [3]
Wind Osprey, an Offshore Supply Ship, arrived at the installation site around 27 kilometres off the Angus coast with the first set of turbine components around the 5th December 2021, to commence the project, according to KIS-ORCA. Meanwhile, the AIS data shows that Wind Osprey arrived at Vestas' Seagreen marshalling hub on 24th November. 
Components for the first turbine installation include:
Blades.

Nacelles.

Supporting towers. 
The wind turbine was installed onto a 2,000 tonne, three-legged caisson jacket foundation, fixed to the bottom of the North Sea floor, which took place in October this year. [4]
What's in Store for the Future
The Seagreen offshore wind farm is expected to produce its first power by early next year. The wind farm is scheduled to enter commercial operation in 2023, by which time all 114 turbines are expected to be fully commissioned. Once completed, Seagreen will be capable of generating around 5,000 gigawatt-hours of renewable energy a year.  To put this in practice, it will be enough clean and sustainable electricity to power more than 1.6 million UK homes and save around 1.6 million tonnes of carbon dioxide emissions annually. This will make a significant contribution to Scotland's, and the UK's net zero targets.
SSE Renewables director of capital projects, Paul Cooley, said: "As Scotland's offshore wind champion, I'm truly proud that SSE Renewables is breaking these boundaries on Seagreen with our project and supply chain delivery partners, and I'm looking forward to working across our teams to complete project delivery through 2022, ahead of entering commercial operation in 2023.
About Pager Power
Pager Power undertakes technical assessments for developers of renewable energy projects and tall buildings worldwide. For more information about what we do, please get in touch.
References
[1] Durakovic, A. (8th December 2021), The first Vestas V164-10.0 MW turbine has been installed at the 1.1 GW Seagreen, Scotland's largest and the world's deepest fixed bottom offshore wind farm., OffshoreWind.
[2] Durakovic, A. (8th December 2021), Deepest Fixed Bottom Offshore Wind Farm Ready for First Turbines., OffshoreWind. 
[3] Offshore Wind, (8th Dec 2021), SSE, TotalEnergies install first turbine at Seagreen, ReNews.
[4] Penman, H. (8th Dec 2021), First turbine installed at giant Seagreen offshore wind farm, Energy Voice.
[5] Ayten, R. (August 2019), Wind Turbines on Sea, Pexels. Accessed: https://www.pexels.com/photo/wind-turbines-on-sea-5439913/.