In January 2015 Alpha Wind Energy (AWE) applied for leasing from the United States (US) Bureau of Ocean Energy Management (BOEM) for two offshore floating wind farms off the coast off the Hawaiian island of Oahu.
Combined, the two wind farms would have a generating capacity of over 800MW. They would consist of over 100 turbines on WindFloat foundations, with the capacity to expand in the future.
It would be the first project to use floating turbines in the US.
Radar and Defense Project Concerns
In the lease applications the AWE subsidiary company, AW Hawaii Wind LLC, mentioned that DOD (Department of Defense)  activities are the only potential significant known issues.
Another stakeholder that AW Hawaii Wind consulted was the Federal Aviation Administration (FAA). They report that the U.S. aviation body have raised initial concerns regarding potential wind turbine radar interference, and this would need to be addressed. However, until an official planning application has been submitted, the FAA cannot make a final conclusion.
The Projects
The two wind farms are referred to as Oahu Northwest and Oahu South, both projects would consist of 51 floating 8MW turbines which would use Principle Power's floating turbine technology – WindFloat (pictured below). You can read more about WindFloat in our other article here. The layouts for the turbines are not yet finalised.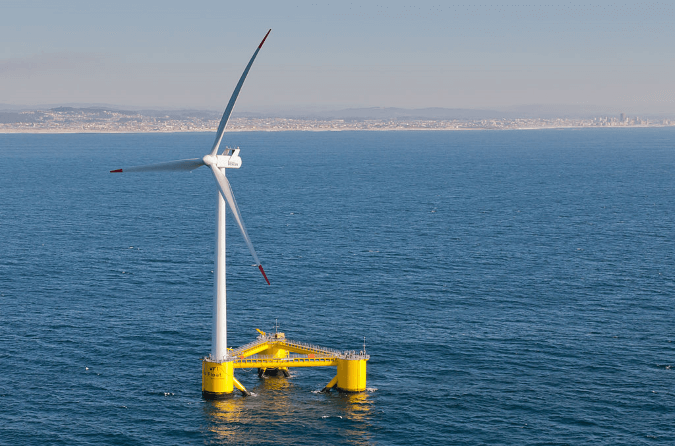 Figure 1: WindFloat Technology Demonstration Floating Turbine
Oahu Northwest
The requested area for the wind farm would be located 12 miles offshore northwest from Kaena Point, on water with a depth of between 700 and 1000 metres (m).
Within the lease application for this project, AW Hawaii Wind acknowledge that further consultation would be required with the DOD in order to find out what areas are available for offshore wind development [1].
Oahu South
AW Hawaii Wind hope that the wind farm would be located 17 miles south of Diamond Head, on water that is 500-700m deep [2].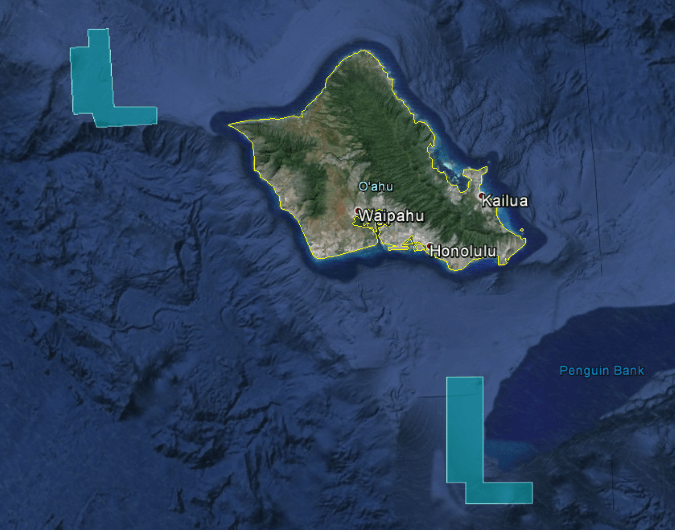 Figure 2: Approximate areas for Oahu Northwest and Oahu South
Renewable Energy in Hawaii
Renewable energy developments on the islands have become increasingly important. In June, the Hawaii Governor signed a bill saying that by 2045 100% of the state's electricity will be from renewable sources [3].  Currently the islands rely heavily on imported fuel, importing 93% of their consumed energy in 2012 [4].
As of July 2015, Hawaii has four onshore wind farms in planning with a combined proposed production capacity of 27.6MW [5].
Solar has also taken off across the island. There are currently 22 solar projects in planning [5] and 19 of them will be on the island of Oahu. Two of those projects will be in the vicinity of the Kalaeloa Airport, where no doubt the impact on aviation activity will need to be assessed.
Conclusions
The Oahu Northwest and Oahu South floating wind farms, should they get the go ahead, will not only be the first floating offshore wind farm for Hawaii, but for the US. Both projects will significantly contribute to help Hawaii toward their 2045 goal of 100% renewable electricity production. So too, will the numerous onshore wind and solar projects that are already in the planning system.
References
[1] Hawaii Offshore Wind Energy Lease Application Oahu Northwest Public Version, AW Hawaii Wind LLC, Alpha Wind Energy via BOEM, January 2015.
[2] Hawaii Offshore Wind Energy Lease Application Oahu South Public Version, AW Hawaii Wind LLC, Alpha Wind Energy (January 2015)
[3] 100% Renewable Energy Goal For Hawaii: Governor Signs Bill by Jake Richardson (Last accessed 06/07/2015)
[4] Hawaii, U.S. Energy Information Administration. (Last accessed 07/07/2015)
[5] Hawaii Renewable Energy Projects Directory, Hawaii State Energy Office (Last accessed 07/07/2015)
Image accreditation: WindFloat by Untrakdrover (Own work) via WikiMedia/ CC BY-SA 3.0 / image cropped and resized from original.
Google Earth Image, Image Landsat, Data LDEO-Colombia, NSF, NOAA, © 2015 Google, Data SIO, NOAA, U.S. Navy, NGA, GEBCO.