In Brief
It is a zone where a radar ignores interference. When properly implemented interference is rejected whilst genuine targets (aircraft) are displayed. Non Auto Initiation Zones (NAIZs) are sometimes used to mitigate the effects of wind turbines.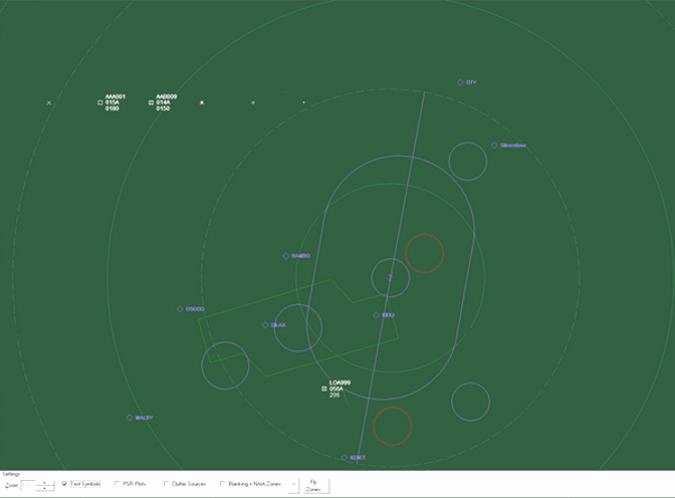 Figure 1: A Pager Power simulation of Thales STAR 2000 radar mitigation (Blanking and Non-Auto Initiation)
What sort of radar?
Land based radar used for detecting aircraft known as PSR which means Primary Surveillance Radar. NAIZs can be implemented on most modern PSR radar that have in-built tracking systems.
Why do wind turbines affect radar?
Wind turbines affect radar because they are tall (often more than 100 metres) which means radar often have a direct line of sight to their blades. The blade tips often move faster than 180km/h which means they are picked up by radar which are tuned to detect movement.
What are the effects?
Wind turbines can cause false returns to appear on the radar display. They can also reduce the likelihood of genuine returns being displayed.
What else can cause these effects?
Cars, Lorries, Trains, Waves, Birds, Insects, Buildings and Structures.
How is a NAIZ Implemented?
Typically the following steps are taken:
Determine that NAIZ mitigation is appropriate
Determine location coordinates of interference sources
Determine NAIZ location, boundary, shape and size
Obtain necessary approvals
Enter NAIZ position and boundary data into radar
What else can NAIZs be called?
Non Auto Initiation Area (NAIA)
Ground Movement Areas
Non Initiation Window (NIW)
What are the benefits of NAIZs?
Good for mitigating the effects of small groups of wind turbines
Implemented using existing technology
Relatively low cost
Best for areas where aircraft do not undertake complex manoeuvres 
What are the disadvantages of NAIZs?
They only work on some radar
Less effective for larger wind developments
Less effective for single wind developments
Less effective in areas where there are complex aircraft manoeuvres
What are the alternatives?
For larger wind developments in-fill mitigation may be better
For single wind turbine developments radar blanking may be better
Sometimes a mitigation scheme can combine radar blanking and Non Auto Initiation Zones
Can the effects of NAIZs be simulated?
The effects of wind turbines on radar displays can be simulated as well as aircraft. The effects of NAIZs and blanking can also be simulated.