The New York State Public Service Commission has made a significant decision to reject petition requests from a variety of renewable energy developers. 
These renewable energy developers have petitioned for increased costs towards four existing contracts for offshore wind farms and 86 land-based renewable energy projects which were all rejected on 12th of October 2023.
This recent decision by the Commission potentially causes renewable energy developers to cancel their contracts tied to these projects, and New York could have a tough time reaching its goals of having at least 70% of energy demands served by renewable sources by 2030, developments of 9,000-MW of offshore wind by 2035 and meeting statewide demand of zero emissions by 2040. 
US Renewable Projects Plans
Construction of renewable projects is key to the plans of U.S. President Joe Biden's administration and several states, including New York, to transition away from fossil fuels for energy and reduce carbon emissions [1].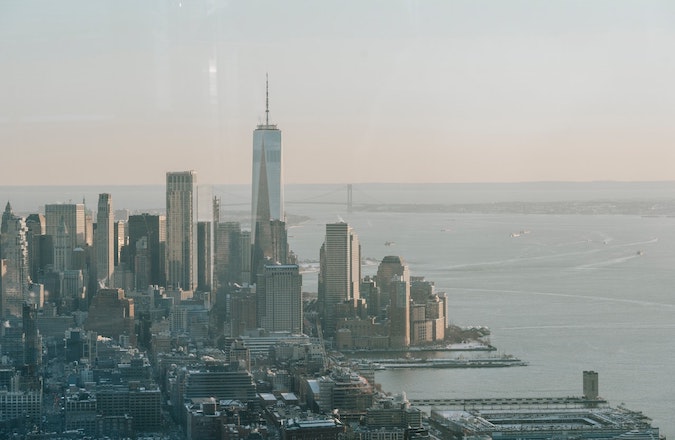 Figure 1: Picturesque cityscape of New York under sundown skies 2021 [2]
European energy firms Ørsted, Equinor, BP and other renewable developers involved with the Commission, would be charging their customers billions of dollars more under future power sale contracts.
The Commission noted that in one of its petitions seeking a contact adjustment for their 924-MW Sunrise Wind project, Ørsted said "the project's financial profile has worsened markedly — so much so that it is now not a viable investment." [2]
It is clear to say that costs for wind developers Ørsted, Equinor, BP and many other renewable energy developers have risen steeply amid supply chain challenges, inflation and high interest rates, several offshore wind developers in the Atlantic have sought to exit and renegotiate power purchase agreements.
Contracts Require Adjusting for Inflation
The offshore developers requested enhanced terms in their offshore renewable energy credit (OREC) contracts that would adjust for inflation, and include interconnection cost adjustment, with the joint venture between Equinor and BP also requesting and extension of the contract by five years for the 810-MW Empire Wind 1 offshore wind farm (from 25 to 30 years) [3]. 
The Commission said amending contracts would have resulted in increases of as much as 6.7% for residential customers' monthly bills. New Yorkers already pay some of the highest rates for electricity in the country, according to federal energy data [1].
It is worth noting that petitions with similar requests submitted by Clean Path New York LLC for the Clean Path New York project and by H.Q. Energy Services (U.S.) Inc. for the Champlain Hudson Power Express Project are still under review by the Commission.
The full details of this decision can be accessed on the Commission's website under Case Numbers 15-E-0302 or 18-E-0071. For further information, Commission documents can also be obtained from the Commission's Files Office in Albany, New York [4].

About Pager Power
Pager Power undertakes technical assessments for developers of renewable energy projects and tall buildings worldwide. For more information about what we do, please get in touch.
References
[1] https://www.reuters.com/sustainability/climate-energy/ny-will-not-change-offshore-wind-other-renewable-power-sales-contracts-2023-10-12/
[2] Laura Tancredi (February, 2021) from  Pexels. Accessed on 17th October 2023. Available at https://www.pexels.com/photo/picturesque-cityscape-of-new-york-under-sundown-sky-7078467/
[2] https://www.utilitydive.com/news/new-york-orsted-equinor-bp-offshore-wind/696612/
[3] https://www.offshorewind.biz/2023/10/13/new-york-rejects-bids-to-renegotiate-offshore-wind-contracts/
[4] https://www.4coffshore.com/news/psc-issues-decision-to-preserve-competitive-renewable-energy-market-and-protect-consumers-nid28153.html