A recent article in The Sunday Post (a Scottish national newspaper) states "State-owned Prestwick airport accused of unlawfully demanding compensation payments from wind farm developers" and explains Scottish Power Renewables' (SPR) case that the airport's charges for radar mitigation are substantially more than the cost of providing the mitigation. The Airport's case is that any mitigation contract is a private agreement between the Airport and the wind farm developer.
The political angle is that the Airport is state owned with substantial public debt – which brings a potential conflict of interest because the state is also responsible for granting (or otherwise) planning consent for wind farms. The issue is complicated further still because SPR sells data from its own radar at Kincardine to mitigate the radar effects of wind farms.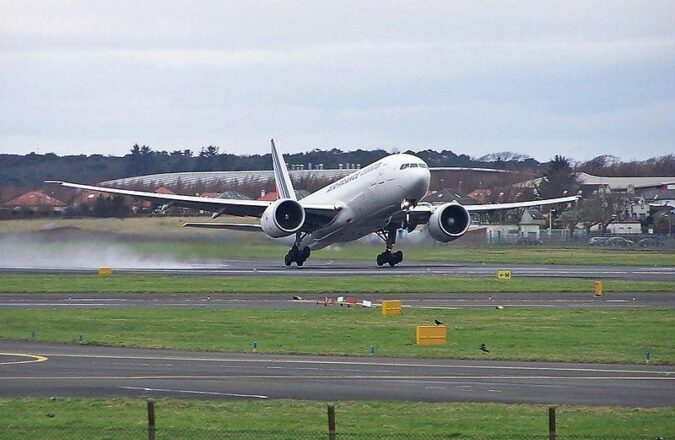 Figure 1: Flight departing Prestwick Airport. [1]
Specifics
The wind farm being developed by SPR is called Clauchrie and it is accepted that:
the wind farm is likely to have a technical impact on the air traffic control radar at Prestwick Airport;

the effects of the wind farm could be mitigated using an existing in-fill radar at Prestwick Airport;

it is reasonable for the wind farm developer to cover reasonable costs incurred to mitigate the effects of the wind farm.
The dispute is about what reasonable costs are.
Discussion
Most wind farms have an impact on radar and many require technical mitigation solutions that wind developers are happy to pay reasonable costs for. 
In some cases radar are publicly owned but managed at arm's length (for example Manchester Airport, Prestwick Airport, NATS En-Route, Highlands and Islands Airports Limited, Ministry of Defence) and in other cases radar can be owned by private organisations who also develop wind farms (for example SPR and Peel Holdings). 
It is certainly the case, in our view, that some radar operators regard wind farm mitigation payments as a significant income – rather than simply a vehicle to cover costs. In many cases (if not all) agreements are structured so that neither side can disclose the terms of the agreement to others.
The problem is that there is no reasonable mechanism to determine what reasonable costs are if the radar operator and wind farm developer cannot reach agreement. In our view there should be a fair mechanism for determining reasonable mitigation payments.
Possible solutions could include:
An obligation to disclose mitigation costs, and the basis for them, to the planning authority

An obligation not to enter Non Disclosure Agreements (NDAs) for mitigation costs

Establishment of a mitigation cost arbitration service – perhaps within the Civil Aviation Authority or the Scottish Government
Pager Power
Pager Power advises wind developers and radar operators on mitigation solutions. We developed the Kincardine radar mitigation for SPR and we undertook our first Prestwick radar assessment in 2002. For help and advice regarding mitigation costs please get in touch.
References
[1] Mark Harkin (February, 2012) from WikiCommons. Accessed on: 16 Aug 2021. Available at: https://commons.wikimedia.org/wiki/File:Air_France_Cargo_B777-F28_(F-GUOC)_departing_Glasgow_Prestwick_Airport_(1).jpg