Staying warm when it is cold is extremely important, not only for our health but our mental wellbeing too. The following article will provide tips and tricks to stay warm this winter.
There are plenty of small and cheap options you could try to help keep yourself and your home warm that won't break the bank, such as:
Putting two pairs of socks on or a pair of fluffy socks/slippers to keep your feet warm.

Wearing a big jumper or cardigan on the really cold days.

Purchasing a draft excluder to put in front of closed doors to keep any drafts at bay.

Taking a hot water bottle with you to bed.

Cuddling up on the sofa with a blanket.

Having regular hot drinks like tea/coffee/hot chocolate to warm you up inside and keep your hands warm.

Putting your Pyjamas on a warm radiator will help reduce the shock of getting into a cold bed.

Cuddling a pet (if they want to) to keep you warm and you'll keep them warm, share the warmth.
Other ways to stay warm include insulating your home. We've found a roadmap to insulating your home that we'd like to share with you. The link to the original article can be found here. [1]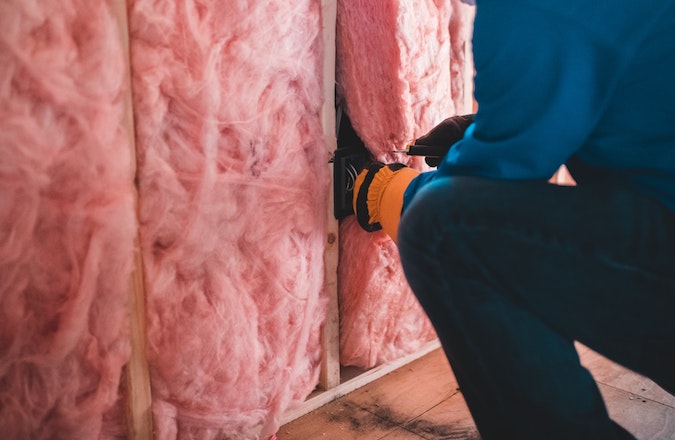 Figure 1: Person installing wall insulation. [3] 
Seven Steps to Insulate Your Home
Insulating your home can seem like a bit of a confusing task. There are so many options from wall and loft insulation to floors and even pipes; and it can cost anywhere from a hundred to several thousand pounds, depending on what you choose to do. But it's also a great option for saving money in the long term.
Consider different kinds of insulation available
Roof insulation, wall insulation, floor insulation, pipe insulation, insulation for windows, doors and chimneys.
Work out what insulation you could fit in your home
To make a decision on what kind of insulation to get, you'll need to understand the structure of your home. Gathering this information will also help you work out what you can do yourself and what you'd need a professional for. 
Consider what you can afford
How much it costs to insulate your home very much depends on what you decide to do, as well as how big it is. 
Get some advice
If you're unsure what insulation would work best in your home, you can get a builder to come and take an assessment for you.
Check for financial support
You may be able to get government support for improving the energy efficiency of your home.
Work out what you can do yourself
You may be able to install loft and floor insulation yourself. You will still have to pay for materials, and maybe some equipment, but it will certainly cost less than paying a professional.
Find a qualified installer
If paying a professional, make sure they are fully qualified.
About Pager Power
Pager Power undertakes technical assessments for developers of renewable energy projects and tall buildings worldwide. For more information about what we do, please get in touch.
References
[1] Climate action: Seven steps to insulate your home | Ethical Consumer
[2] Measures to help reduce home heat loss – Energy Saving Trust
[3] Eric Maclean (Dec 2020) from Unsplash.com. Last accessed on 6th February. Available at: https://unsplash.com/photos/aCshJn3y93s