With the new year just beginning and New Year's resolutions floating around in everyone's mind, why not make yours to be more sustainable? Reducing your environmental impact is a great way to make a positive change in 2023. In this article, we look at five easy and simple ways you can make more sustainable choices in your daily life. 
1. Reduce your use of single-use plastics
Since 2020 there has been a surge in the number of available refill options, both in speciality stores and our standard supermarkets. Cleaning and cosmetic items such as laundry detergent, washing up liquid, hand soaps, multi-purpose cleaners, shampoos and conditioners are all now readily available in refill form. For fresh produce such as fruits and vegetables opt for individual items instead of pre-weighed packages. This way you are reducing the need for plastic bags and only buying exactly what you need.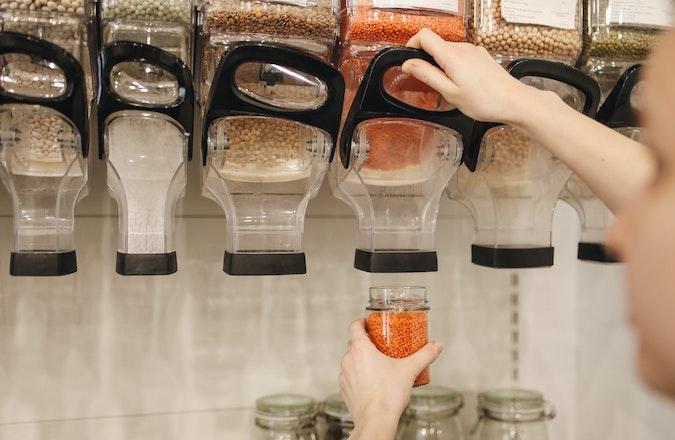 Figure 1: Person shopping in refill store. [1]
2. Switch to an eco-friendly product 
Similar to plastic bags, plastic bottles and coffee cups are major contenders when it comes to plastic pollution. According to a 2020 analysis from the international relief and development organisation Tearfund, the Coca-Cola brand alone is responsible for 200,000 tonnes of plastic pollution per year. [2]
By switching to reusable water bottles and reusable coffee cups and lids you can help tackle this major issue. 
Within the food and drink industry, there has been a huge move towards eco-friendly products such as, reusable cutlery, metal straws, wax wraps instead of cling film and fabric lunch bags, just to name a few. Using dishcloths instead of paper towels and switching to eco-friendly toilet paper are also two simple changes that can be easy to make. 
3. Be wiser when shopping – Reduce, Reuse, Recycle
Many of us have wardrobes full of clothes that we simply do not wear anymore, some we may have only worn once or twice. You would be surprised how many items you can gather from your wardrobe and across your whole house, which you would be happy to donate. By donating unwanted items, you are helping to reduce the amount which ends up in landfills and giving perfectly good pieces a new home. 
With this in mind, Charity Shops and websites such as Vinted and Depop can be great places to shop for new clothes and homeware while potentially bagging a bargain. 
4. Reconsider your travel habits
One of the main contributors to greenhouse gases is transportation, notably vehicle emissions. Swapping the car for walking, cycling and e-biking even just one day a week makes a significant impact on personal carbon emissions. According to research, transportation contributes about 26% of greenhouse gas emissions. So, over the course of a year, opting to walk a little distance rather than taking a car can have considerable environmental benefits. [3] 
When commuting to work, if travel by car is the only possibility, there are still options available to be more sustainable. Carpooling with fellow employees or signing up for car-sharing communities such as Liftshare or BlaBlaCar can be the cost-effective and environmentally friendly method of transportation you are after. 
5. Take time outside
If you are looking for new activities for 2023, how about learning more about the great outdoors right on your doorstep? Follow a fresh path, take in the expansive winter skies, and get back in touch with nature. You'll discover new possibilities, feel better and happier, and have a lovely sense of wellness if you wrap up warm, breathe fresh, clean air, and keep going. You may physically and psychologically recharge by spending time in nature. Just take that initial step, that's all. There are 1,000 forests in the UK, all of which are open to the public and ready for exploration. [4]
One step at a time
New Year's resolutions can often feel like a huge comment and a significant change to normality but with even the smallest changes, they can make a big difference and help towards a more sustainable future.
About Pager Power
Pager Power undertakes technical assessments for developers of renewable energy projects and tall buildings worldwide. For more information about what we do, please get in touch.
References
[1] Person shopping in refill store (2020) from Pexels.com. Last accessed on 9th January 2022. Available at: https://www.pexels.com/photo/person-shopping-in-store-3735179/
[2] Gower, R., Green, J. and Williams, M. (2020) "The Burning Question. Will companies reduce their plastic waste?," Tearfund.
[3] 6 environmental benefits of walking. LOWA UK. Available at: https://www.lowa.co.uk/blogs/news/six-environmental-benefits-of-walking
[4] Woodland Trust. The Woodland Trust, Woodland Trust. Available at: https://www.woodlandtrust.org.uk/