Wind Turbines interfere with airport and military radar systems which results in wind farms failing to receive planning permission because of their potential effects on radar. Because of this various UK and overseas organisations are working on technical fixes to remove or limit the effects on radar systems.
Wind Turbine Radar Mitigation
Mitigation can include changes to wind farm design and changes to the way air traffic controllers provide services. Usually, however, mitigation involves changes to the radar, data processing or display systems so that the effects of wind turbines are reduced or removed.
One of the most effective practical mitigation solutions is known as Radar In-Fill. Radar In-Fill solutions work by replacing data from the affected radar with data from an unaffected one. The unaffected radar is designed to detect aircraft flying above the wind development whilst not being affected by the wind turbines.
Radar In-Fill mitigation requires at least one source of unaffected radar data. This could come from conventional radar or shorter range specialist in-fill radar. Radar In-Fill mitigation also requires a system to combine data from multiple radar data sources and to discard unwanted wind farm interference.
Cobham Mitigation
Cobham's RDSTrack system is designed to process and combine data from multiple radar for presentation on a single air traffic control display.  The system has the following features:
Plot extraction – simplistically this means converting analogue radar video to digital plots
Non co-located data combination – This is more advanced than co-located data combination due to slant-range errors and due to radar rotations not being synchronized
Networked radar video output – meaning that mitigation for more than one air traffic control unit could be provided
When configured specifically for wind farm mitigation the system has the following features:
A single track is shown for each aircraft irrespective of which radar detects the aircraft
False returns from the wind farm are not displayed
Air traffic controllers can establish which radar are actually "seeing" a particular aircraft 
When would you use it?
It is our view that this is more likely to be used at:
Aerodromes that have their own radar and radar display system
Hybrid systems that include older radar and/or displays
Bespoke solutions for wind farms of 5 to 20 Megawatts (MW)
The system is less likely to be implemented with new air traffic control processing and display systems.
What else does the same job?
Similar systems include:
Indra Nova 9000 Approach Control System
NATS En-Route RDP System
Thales Topsky System
Where has this system been used?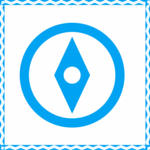 Radar In-Fill mitigation, using different technologies, has been employed extensively in Scotland.
Pager Power has helped secure planning permission for several large onshore wind farms that would have affected air traffic control displays at Glasgow Airport, Edinburgh Airport and the Prestwick Area Control centre operated by NATS En-Route.  Pager Power devised the overall radar mitigation solution for the Whitelee wind farm.
Summary
Radar In-Fill is an established wind farm radar mitigation solution. Cobham's RDSTrack enables the essential integration of radar data necessary for this form of mitigation. The system is flexible and particularly suited to older legacy systems.
Footnote
[1] Most affected by wind turbines
[2] Least affected by wind turbines
References
Cobham, RDSTrack Datasheet, 2010.
Cobham, RDSTrack Wind Farm Mitigation Datasheet, 2012.
Cambridge Pixel, Case Study – Cambridge Pixel to Supply Radar Tracking Solutions to Cobham for UK MOD Air Traffic Control, 2010.