Green transition: A game of two halves
The UK, like many countries, is grappling with an ongoing transition towards greener energy. This is a complicated business worldwide for various reasons, such as: 
Disagreement on what counts as green [1]

; 

Questions around what is economically viable [2,3]

; 

Concerns over reliability [4]

; and, somehow in the twenty-first century: 

Whether climate change even exists [5,6]

. 
The above is not the focus of this article, although those topics are covered elsewhere on our website. Notwithstanding the above, green energy in the UK has continued to make progress. However, as renewable projects continue to fight their way to being consented and even built in the UK, they are running into the next barrier: the grid.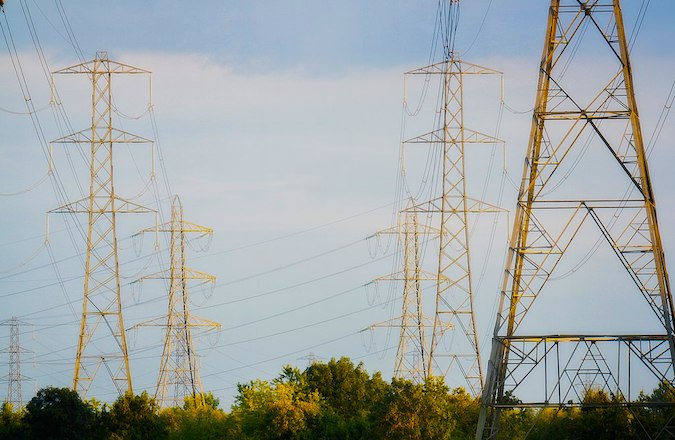 Figure 1: Electricity pylons, Hertfordshire, England. [11]
Connecting green energy to the grid
Connecting renewable energy sources to the grid to be used in our homes and businesses is a technical challenge. Among other things, that makes it expensive which also means it's a political challenge.
Among the challenges are [7]:
Fluctuating power levels produced by renewable sources;

Ageing grid systems, that were often designed long ago and adapted somewhat haphazardly; 

Changes in demand on the grid itself, in part due to power-hungry sources like Electric Vehicle charging.
Bottlenecks in the UK
The UK is experiencing alarming levels of hold-ups when it comes to connecting renewable energy projects to the grid, with projects worth billions of pounds remaining in limbo [8]. The British tradition of patient queuing has never been championed so clearly, with some projects waiting in line for 10 to 15 years to get connected. This is a threat to both government energy targets and to investment in such technology within the UK.
The country's energy watchdog, Ofgem, has called the delays "unacceptable" [9] and is looking to shake up the system by ensuring that projects that are ready to go are not kept waiting behind those that are not.
National Grid appears to be signalling that it understands the issue and wants to aid in solving it, but this will require further investment, which is never easy to secure.
Not all bad news
The UK government is among many around the world that has set targets to transition to a greener energy economy. Despite the struggles and ongoing concerns around progress, the UK has continues to break records when it comes to renewable energy production. In addition, 2023 saw the UK's first transmission-connected solar farm go live [10].
Innovations in the grid itself are also being pursued in the form of the Greener Grid Park project, which will stand to play a role in releasing the bottleneck in the longer term.
Whilst there are mounting concerns that the progress is not fast enough, it is still progress.
About Pager Power
Pager Power is a dedicated consultancy that has been helping renewable energy and property developers overcome constraints on their projects for over 20 years. Our core areas are aviation safety, telecommunications, glare and shadow flicker (among others!). We are proud to support developers at all stages of their projects. 
References
[1] Deutsche Welle (2023), Legal attack on EU calling nuclear power, gas 'sustainable', DW (link), last accessed June 2023.
[2] Clark, R (2022), The true cost of renewable energy, The Spectator (link)
[3] Fisher, J (2022), Switching to renewable energy could save trillions – study, BBC (link), last accessed June 2023
[4] Woudhuysen, J (2023), Net Zero is a treat to energy security, Sp!ked (link), last accessed June 2023
[5] Climate Home News (2022), UK puts climate denier in charge of energy policy, Climate Home News (link), last accessed June 2023.
[6] Mureithi, A (2022), Revealed: Boris Johnson accused of promoting 'net zero sceptics' in reshuffle, Open Democracy (link), last accessed June 2023
[7] Rodriguez, L (February 2023), Challenges of integrating renewables into today's power grids, Rated Power (link), last accessed June 2023
[8] Stallard, E and Rowlatt, J (May 2023), Renewable energy projects worth billions stuck on hold, BBC (link), last accessed June 2023
[9] Lawson, A (May 2023), Grid connection delays for low-carbon projects 'unacceptable', says Ofgem, The Guardian (link), last accessed June 2023
[10] Solar Power Portal, UK's first transmission-connected solar farm goes live, Solar Power Portal (link), last accessed June 2023
[11] Garry Knight, Electricity pylons in the Lea Valley, Hertfordshire, England (2014) on Wikicommons. Last accessed on 8th June 2023. Available at: https://commons.wikimedia.org/wiki/File:Electricity_pylons_Lea_Valley_Hertfordshire_UK_2014.jpg