Overview
Europe's largest floating solar photovoltaic (PV) development has become operational after six years of planning. The development, located on the Queen Elizabeth II reservoir at Walton-on-Thames, Surrey, has cost in the region of £6.5million and has been developed by Lightsource in conjunction with Thames Water.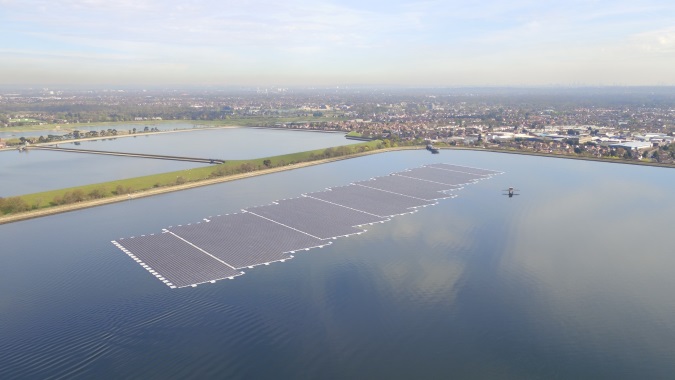 Figure 1: Floating solar farm at QEII Reservoir.
Development details
The PV development consists of 23,046 individual solar panels, each fixed to a float and then together to form a floating pontoon. The solar panels were then towed to the middle of the reservoir, where the depth extends to around 18m, and fixed in place using 177 anchors weighing over a tonne each.
In total, the solar panels cover approximately 10% of the reservoir's surface area which is approximately 57,500 square metres in size.
The development has a capacity of 6.3MW, which is enough to power 1,700 homes at peak operating capacity. This equate to saving 2,950 tonnes of carbon emissions every year or taking 469 cars off the road. The energy however will be used by Thame's Water waste treatment plant and is expected to provide approximately 20% of the plant's energy requirements.
The site is now complete and operational.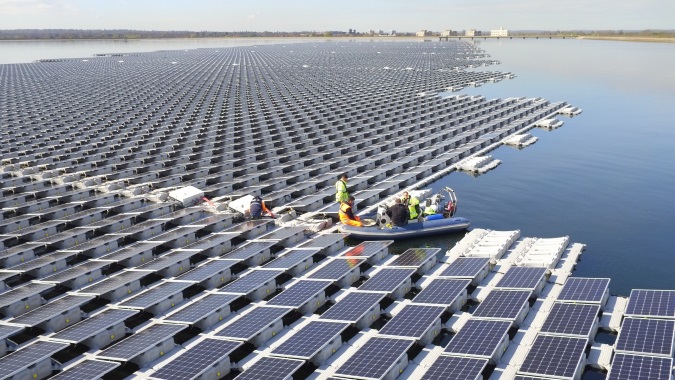 Figure 2: Installing the floating solar farm at QEII Reservoir.
Project details
The floating solar development did not require planning permission as it was not located on land. A similarly sized solar development would require planning permission if it was located on land. In fact any proposed solar development that has a capacity above 1MW, and which is not covered under Permitted Development Rights, would require planning permission on land.
Whilst certain species of bird and fish are present at the reservoir, the solar development is not expected to impact upon the ecosystem at the reservoir significantly. This is mainly because the reservoir was built for storing water for human use and therefore was never intended to be an eco-system for aquatic wildlife.
Finally, solar PV panels are more efficient at cooler temperatures. Therefore the cooling effect of the reservoir water on the solar panels and cables will act to increase the efficiency of the solar development overall.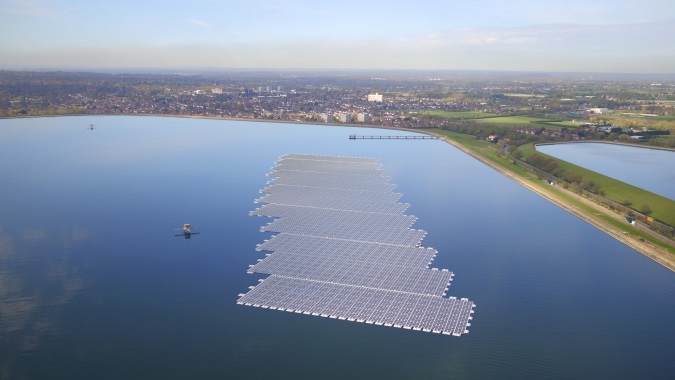 Figure 3: Floating solar farm at QEII Reservoir.
Conclusions
Floating solar PV developments are in their early development life cycle, there is only a handful of floating PV developments worldwide whilst there are hundreds of ground mounted schemes in the UK alone. It appears to be an efficient use of 'land' space, where there appear to be few detrimental impacts both visually, as a manmade reservoir is already present, and environmentally. It will be interesting to see whether a number of other UK reservoirs get snapped up by developers looking to install floating PV developments.
References
Lightsource Construction Pack, 2016. Floating Solar Farm at QEII Reservoir, London.