Background
The number of daily worldwide commercial flights dropped from around 110,000 to about 30,000 during the month of March. This means some flights are still flying – we examine which flights are still flying.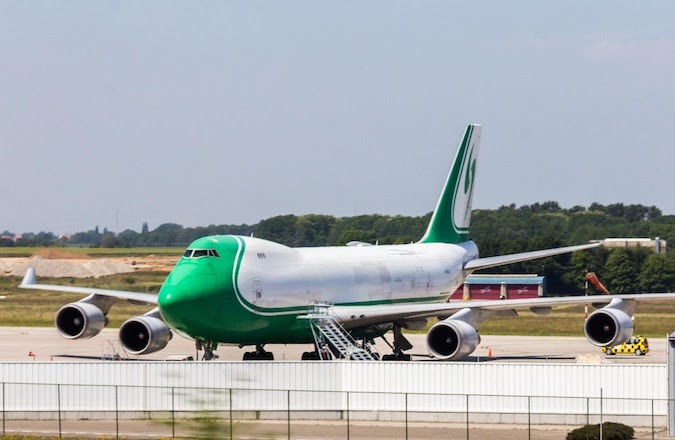 Figure 1: 747 Freighter at Liège Airport, Belgium
Main Findings
In Europe it seems that some flights from the largest airport at the country's capital are still flying. Flights to and from smaller airports and smaller city's have virtually ceased in practice. In the UK this means virtually no flights to and from Manchester and Gatwick with a few still flying to and from Heathrow.
Both BA and Virgin Atlantic are operating flights between Heathrow and JFK in New York today. Other long distance flights are also operating – Frankfurt to Vancouver (operated by Air New Zealand); London to Delhi (operated by Air India); Doha to Manchester (Qatar Airways) as well as a few flights in Europe – Helsinki to London and Rome to Amsterdam.
Many long distance flights carry freight as well as passengers. Freight only routes are still active with long haul freighter flights operating into Liège and Luxembourg – e.g. from Bangor in Maine to Luxembourg.
In the United States there is much more aviation activity with six planes scheduled to leave Chicago O'Hare between 06:00 and 07:00 this morning – although three have been cancelled. 
The major transit hubs of the United Arab Emirates Dubai, and Abu Dhabi have been closed with no flights apart from cargo and emergency flights.
There are still flights to and from Australia with worldwide flights still operating to and from Australia.
Searching on BA for travel from London on 14 April I could find flights to New York, Amsterdam and San Francisco (via Dallas). There were no available flights to Hong Kong, Rome, Melbourne, Sydney, Delhi or Mumbai. On KLM's website we could find some flights from Amsterdam – but nothing departing before 17 April.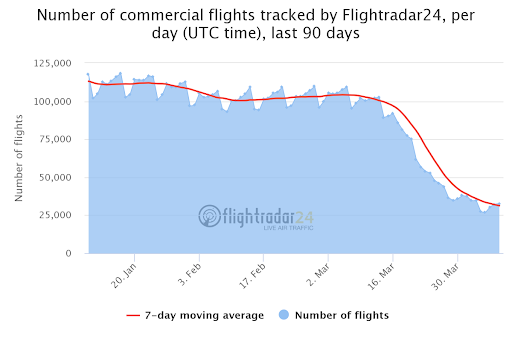 Figure 2 Reduction in worldwide daily flights
Conclusions
There are some flights but not many. Those that are operating are likely to have some cargo. Routes between the UK and US seem to be operating.
About Pager Power
Pager Power helps enable renewable energy and building developments to coexist with airports and radar. For more information please call us on +44 1787 319001.