Solutions to Impacts on Communication Systems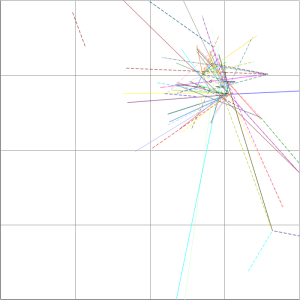 Identification of the communication systems that are operational in the vicinity of a proposed development allows for efficient management of potential issues. (You can see if your UK site would be affected by historical microwave communications links through our online Microwave Link Chart. For sites in other countries, please contact us.)
Detailed modelling of any identified communications systems allows constraints on the proposed site to be quantified.
Often such constraints can be accommodated within the design of the development. In cases where this is not achievable, an alternative solution must be implemented.
In general, it is advised to assess the constraints on a development imposed by communication systems as early as possible. Addressing communication system impacts can be a time consuming process and should be undertaken in parallel with other scoping activities.
Planning Issues relating to Communication Systems
Proposed wind farm developments often receive objections due to potential issues with regard to wireless communications systems. Objections are most commonly received from mobile phone network operators, utility companies and emergency services. Concerns can also be raised by other industries such as rail networks.
Addressing such concerns late on in the planning process can add unnecessary, costly and timely delays to a project. For an initial assessment in the early planning stages of your project, you might want to consider using our Microwave Link Chart. Ordered online, it will be with you within 20 working hours.
Importance of Communication Systems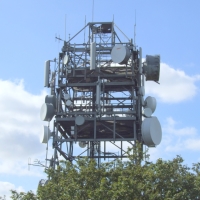 There are various technologies associated with communications systems. In terms of planning issues for large multi-turbine wind farms, the relevant considerations are generally wireless radio links between two sites or broadcast equipment.
Wireless radio links are usually in the microwave or UHF range, and are used as the backbone of mobile phone networks among other purposes.
Broadcast equipment can be in the microwave, UHF or even VHF range and is often used to communicate with mobile receivers within the transmitter's vicinity (an example of such a system would be a local wireless broadband scheme).
Communication sites such as those described above are usually considered important on a regional scale. Adverse impacts on such systems are of great concern to the system operator and are likely to carry weight with the relevant planning authority.
Development Impacts on Wireless Communication Systems
Many technical details relating to wireless communication systems vary according to their function. However, they all rely on a transmission of data between a transmitter and a receiver.
Turbines that are located between the transmitter and the receiver have the potential to impair the data transmission, thereby reducing the functionality of the system.