Pager Power recently hit an important milestone – our 1,000th glint and glare assessment completed! We carried out our first glint and glare assessment just over a decade ago in 2013, and since then we have undertaken assessments in 24 countries all over the world, for solar developments and buildings.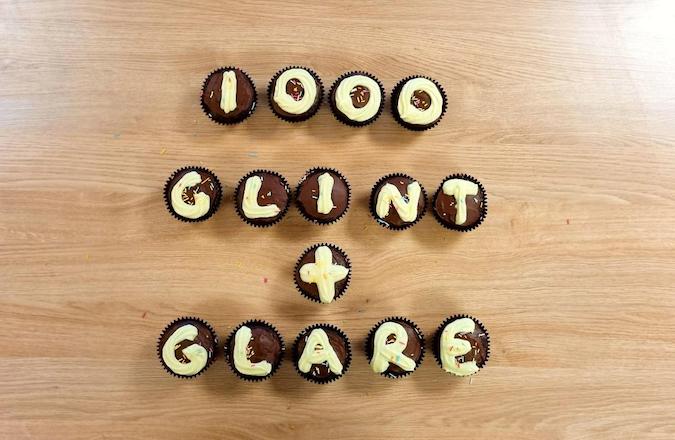 Figure 1: Celebratory Cupcakes!
We celebrated the occasion with specially decorated glint and glare cupcakes, made by our Senior Administrative Officer Rosie, and the team were all excited to reach this momentous milestone. We didn't celebrate for too long though, as we were soon back to preparing our 1,001st glint and glare assessment.
We have seen a rapid increase in enquiries about glint and glare recently, and it is a topic which stakeholders are taking very seriously, especially where solar reflections may be seen to cause safety concerns. As a result, our team has been growing quickly to meet this demand and ensure that we continue to provide quality reports, great customer service, and swift turnarounds.
If you are working on a project which requires a glint and glare assessment, or are unsure about whether one might be required, click here to get in touch.
What is a Glint and Glare Assessment?
A glint and glare assessment is a technical assessment undertaken to assess the effects of solar reflections from solar panels or a building towards a variety of receptors. These can include residential dwellings, roads, railways, and both licensed and unlicensed airfields.
Pager Power have produced our own glint and glare guidance for how to assess and classify the effects of solar reflections, which is now on its fourth edition. Click here to find out more. 
If you want to see some case studies of projects we have worked on, including glint and glare assessments, click here.