We are all aware that we are currently in what is being nicknamed 'a cost of living crisis', where energy prices will be rising exponentially, especially this winter. People will be worried about whether they can turn the heating on, or use the oven, or watch TV in case they receive a ridiculously high energy bill that they might not be able to afford, which is a worrying situation that a lot of us will find ourselves in.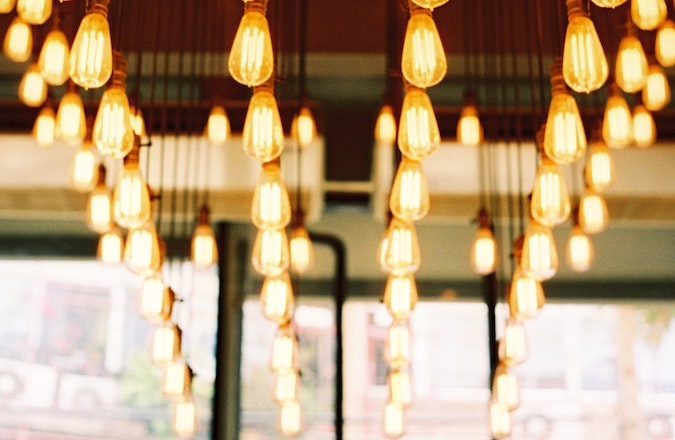 Figure 1: Lightbulbs [2]
Why are Current Energy Prices Rising?
Energy prices are rising primarily because our energy 'system' is pegged to gas prices. Energy bills are rising as a result of rocketing gas prices, which have increased 11-fold since 2019, which is staggering. This means that the UK is particularly exposed to high gas prices, because 85% of households use gas boilers to heat their homes, whereas in France and Germany for example, fewer than 50% of homes are heated with gas boilers. Around 40% of electricity is generated in gas-fired power stations as well, which means that the higher the cost of gas to fire the power stations, the higher the cost put onto the consumer of the electricity that is created to power our homes. 
Moreover, the electricity market operates in a way that means the price of power is almost always set by the price of gas. A government consultation on how to reform this system explains that the market arrangements "had largely been designed for a fossil fuel-based electricity system". This means UK wholesale electricity prices are largely driven by wholesale gas prices.
Why are Gas Prices so High?
The wholesale price of gas has increased by 266% in the past 12 months. [1] This is mostly down to a combination of the following reasons:
We don't have enough gas.

– The UK's gas storage levels are "historically low," according to Ofgem chief executive Jonathan Brearley.

Russia's invasion of Ukraine.

– Avoiding Russian gas reduces global supply levels while demand stays high, and sanctions have raised the cost of Russian gas production.

We had a long winter.

– We used a lot of gas over the winter of 2020/21, which lasted far longer than usual.

Most energy sources have struggled.

– The UK produced less wind and solar power than expected in 2021.

Other nations are buying more gas.

– The UK would normally have purchased more liquefied natural gas (LNG) than usual to make up for shortfalls in most other energy sources but soaring global demand has made this option impossible.

Our European suppliers are suffering.

– Ofgem revealed in 2021 that "there have been periodic issues with Norwegian and Russian pipelines, which has reduced gas imports from these major suppliers."
What Can we do About it?
If we were to source our energy from greener places such as on and offshore wind farms and solar farms, especially those in the UK, we could drastically reduce our reliance on other countries to provide us with gas to produce energy to fuel our consumption and therefore reduce the pricing put onto consumers. 
The quicker we can support ourselves through greener energy production, the faster we can reduce the impact of things such as war, making us rely on other countries to support our energy consumption.
About Pager Power
Pager Power undertakes technical assessments for developers of renewable energy projects and tall buildings across the world. For more information about what we do, please get in touch.
References
[1] https://www.theecoexperts.co.uk/blog/reasons-for-uk-gas-price-increase Accessed 09/09/2022 – Josh Jackman – Written 01/09/2022
[2] Vincent Tantardini (September 2017) on Unsplash.com. Last accessed on 7th October 2022. Available at: https://unsplash.com/photos/aQJBtrwsOs8