Rules have been approved in Washington D.C. that prevent developers from building extensions if they cast shadows on existing solar energy systems.
Washington D.C. New Rule and "Pop-Ups"
Washington D.C.'s city zoning commission voted to approve new legislation that would put a stop to building extensions to the "upper or rear" of a property if they were to interfere with the operation of an existing solar energy system [1].
One of the drivers for the ruling was the appearance of many "pop-ups" across the city. A "pop-up" denotes a rowhouse that has been renovated to include additional storeys on the top of the property. Figure 1 below shows a pop-up extension on a house in K St NE, Washington D.C.
Building upwards in the city was already challenging due to the height restrictions put in place under the Height of Buildings Act of 1910, and now it could be even harder.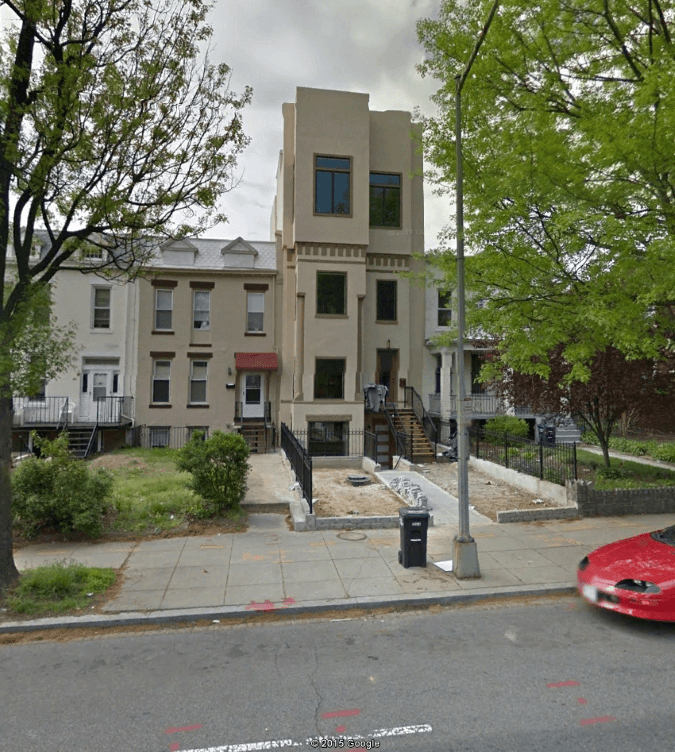 Figure 1: A "pop-up" home in Washington D.C.'s K St. NE.
The new rule will especially come as a relief to some in the Columbia Heights region of the city, where one resident's concern about shading of their rooftop solar development was publicised in the Washington Post.
Shepherds Street NW Pop-Up Solar Conflict Example
Reported in back in July 2014 in the Washington Post [2], a house in Shepherds Street in North West (NW) Washington D.C. was under contract to be bought by a residential developer, who had tentative plans to extend upwards. Next door, a female resident with a roof mounted photovoltaic (PV) solar energy system voiced her concerns on the impact of on her PV panels.  It was not known whether the extension was going to shade the panels or not, however at the time there were no rules to protect home owners with rooftop solar panels from "pop-ups".
In the same article [2], the Washington Post also reported of another resident on the same street who was considering getting out of a contract with a solar panel company, due to the news that a nearby house was planning to become a "pop-up."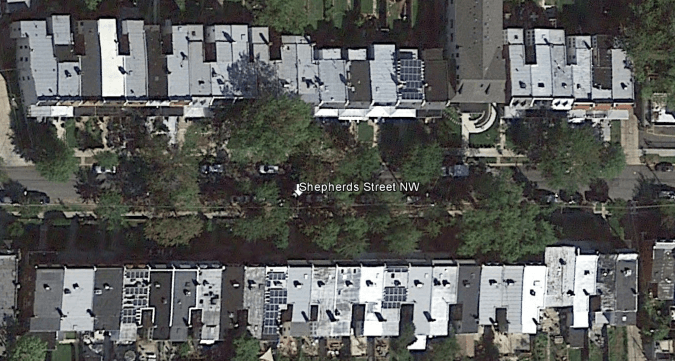 Figure 2: Rooftop solar energy systems on Shepherds Street NW Washington D.C.
Rule consideration for other cities?
The new rule stopping residential extensions if they interfere with existing solar energy systems in Washington D.C. only applies in certain areas of the city. But it is certainly worth thinking about the implications on growth and the future skyline if other cities were to adopt a similar policy…
Imagine cities with towering skylines like New York, which host the tallest building in the United States – the One World Trade Center. Would that skyscraper have been constructed if they had cast a permanent shadow over a few small rooftop PV systems? What about if it only shaded for 4 hours of a day?
There are 37 buildings of 150m+ planned to be developed in New York [3], and the city reportedly doubled its solar capacity in 2014 [4]. If that growth rate continues into the future it might not be long before we hear of concerns regarding shading of solar panels. One solution might be to devise rules like that of Washington D.C., or perhaps more innovative technical solutions might be created.
Conclusions
The rule changes approved in Washington D.C. for the prevention of residential building extensions that interfere with solar energy systems may alleviate the concerns raised by its residents.
However, what works in height restricted Washington D.C. may not be feasible for other cities, like New York, if they were to adopt similar policies in the future.
With rooftop PV solar energy systems becoming ever more popular in the big apple, and the development of tall buildings showing no sign of stopping soon, it is likely that something will have to give. But what do you think it'll be?
References
[1] Regular Public Meeting 10 1406th meeting Session (6th of 2015), Government of the District Of Columbia Zoning Commission, page 122, line 24. (Last accessed 11/06/2015)
[2] It's pop-ups vs. solar panels on Shepherd Street NW in Columbia Heights, Ian Shapira, Washington Post. (Last Accessed 11/06/2015)
[3] New York City Proposed Buildings,The Skyscraper Center. (Last accessed 16/06/2015)
[4] New York Doubles Solar Capacity in 2014, SEIA. (Last accessed 16/06/2015)
Image accreditation: Images sourced from Google Earth, © 2015 Google.