We are living in a climate crisis that can no longer be ignored. Global temperatures increasing, icebergs are melting and sea levels rising. Habitat loss leading to a reduction in biodiversity. More extreme and more frequent weather driving catastrophic natural disasters. The outlook is that things will only get worse if we don't act now.
The impact of climate change does not affect people equally. Cities near the coast or low-lying land masses will be greatly impacted by rising sea levels. For those in already dry and arid areas, life may no longer be sustainable. The global south will be impacted more than the global north. 
Covid-19 has highlighted social inequality more than ever. The experience of living through Covid-19 differed depending on socio-economic status, ethnicity, and location. If you lived in a well-developed and technically advanced area of the world, you were more likely to get a vaccination quicker, better health care, and better support. 
Climate change is primarily driven by human activity and much of this activity is driven by businesses. Burning fossil fuels to power transport, shipping, aviation, electricity, deforestation, food, waste disposal all have an environmental impact.
Company Law
The UK company law regulates corporations formed under the Companies Act 2006. Section 172 of the Act sets out the duties of directors. The current position allows companies to pursue profit with insufficient consideration of the effects that their business has on wider society and the environment. This makes it difficult to achieve stated net zero ambitions.
The Better Business Act
The Better Business Act is a coalition group led by a retail expert called Mary Portas. The coalition proposes that a "Better Business Act" be introduced as part of Company Law. It is supported by over 1,000 UK businesses including the likes of Iceland, Anglian Water, The Body Shop and Virgin. 
The mission is to change the law to ensure every company must align their interest with those of wider society and the environment. This would enforce companies to ensure that workers, communities, nature, and the climate are all taken into consideration whilst striving to make profit at the same time. This would mean that all employees should be treated fairly and that the environment and nature doesn't suffer in the pursuit of making profit.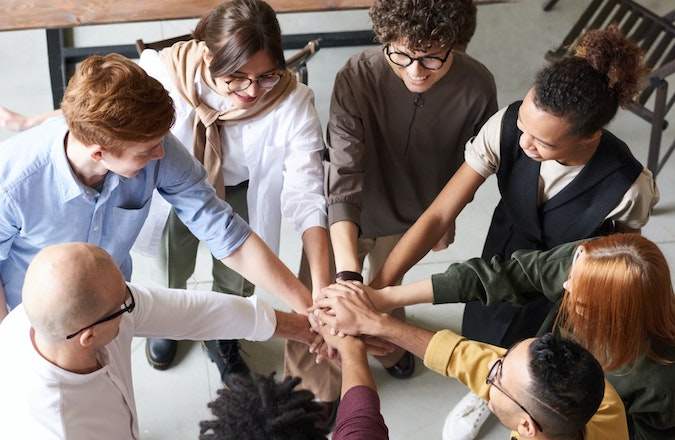 Figure 1: Teamwork. [2]
Collective Goals
The BBA (Better Business Act) [1] has done their research that shows 76% of the UK want businesses to be legally responsible for their impact. The objective is to see four new principles reflected in an amended Section 172 of the Companies Act 2006:
Aligned Interests: The interests of shareholders are now advanced alongside those of wider society and the environment. This establishes a new principle of fiduciary duty within Section 172 of the Companies Act.

Empowering directors: This change must empower directors to exercise their judgement in weighing up and advancing the interests of all stakeholders.

Default change: This change must apply to all businesses by default. It must no longer be optional to benefit wider stakeholders beyond shareholders.

Reflected in reporting: Following this change, businesses must report on how they balance people, planet and profit in a strategic report or impact report, where one is currently required.
On the 20th of April 2022, representatives of the BBA visited Parliament to urge MPs to improve company law to make environmental and social concerns as equally important as profit.
The ask of government is to make this small change in the law, to make a big change in the world, by helping to create a more equal, equitable, and greener future. 
If businesses can change how business is done then we have a chance to protect the future of our planet and ensure a fairer, kinder working environment as well as being a profitable business. 
So, What Can You Do?
You could write to your local MP and demand action.

You could sign up to the Better Business Act newsletter to receive updates on the BBA campaign progress, new coalition members and invitations to events.

You could share articles and websites, spreading the news about the Better Business Act and its importance.

As a Company you could join the coalition and demand action is taken to change the law.
About Pager Power
Pager Power undertakes technical assessments for developers of renewable energy projects and tall buildings. For more information about what we do, please get in touch.
References:
[1] https://betterbusinessact.org/about/ For more information about the BBA.
[2] Image displaying Teamwork. Image from Pexels. Image credit: Fauxels. Accessed on: 22nd April 2022. Available at: Photo Of People Holding Each Other's Hands · Free Stock Photo (pexels.com)