In this article we consider forms of radar interference; causes; mitigation options and management for various types of radar.
Radar Interference Principles
Radars transmit and receive radio signals – analysing the received signal to determine the position of targets of interest – such as aircraft. Other physical entities can block and reflect the radar's signals causing a reduction in the radar's performance.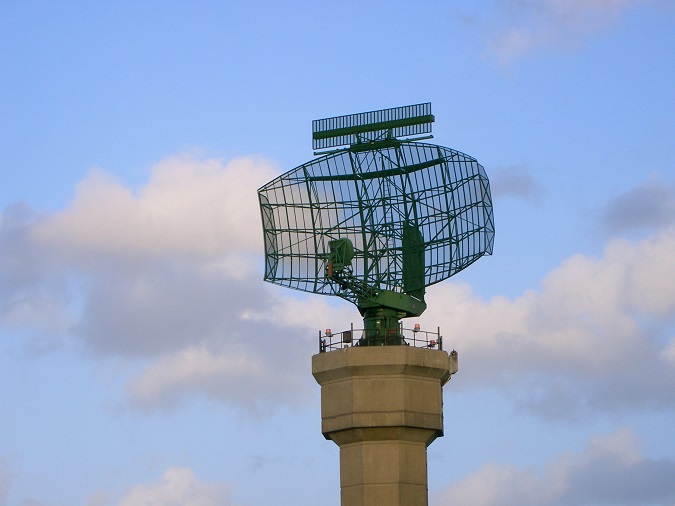 En-Route radar at Debden, Essex
Radar Types
The following types of radar can be affected by radar interference:
Air Traffic Control Radar

Surveillance Radar

En-Route Radar

Air Defence Radar

Military Radar

Primary Surveillance Radar (PSR)

Secondary Surveillance Radar (SSR)

Meteorological Radar

Marine Radar

Precision Approach Radar
Causes of Radar Interference
Radar Interference can be caused by:
Birds

Insects

Weather

Waves

Terrain

Buildings

Large structures and infrastructure

Road Traffic

Rail Traffic

Shipping

Cranes

Wind Turbines
Radar Interference Types
Radar interference is caused by physical objects blocking and/or reflecting radar signals which results in the following forms of interference:
False returns

Clutter

Desensitization

Processor Overload

Reflections

Shadowing
Radar Interference – Buildings
Planned buildings can be objected to due to potential radar interference. This occurs typically when buildings are large and/or close to radar installations. Concerns typically relate to shadowing and reflections – often with Secondary Surveillance Radar (SSR).
Reflections from a building can potentially result in genuine aircraft returns being plotted in the wrong place as a result of the building reflecting signals in a specular (mirror-like) way. Tall buildings can also prevent detection of low flying aircraft in their shadow.
These potential effects can often be mitigated by reconfiguring the radar.
Radar Interference – Wind Turbines
Planned wind turbines are often objected to due to potential radar interference. Most radar types can be affected – with objections being most common due to Primary Surveillance Radar (PSR) and meteorological radar.
Wind turbines are a particular issue because of their height and because the blade tips move at high speed (>100 km/h) meaning that they defeat systems that suppress detection of static objects.
Effects of wind turbines may be mitigated by optimising siting, modifying wind turbine design or modifying radar systems. Common mitigation solutions include radar blanking for smaller developments and radar in-fill solutions using an alternate unaffected radar.
Assessing Radar Interference
Radar Impact Assessments typically involve:
Identifying the radar and the potential interference source

Determining whether the interference source is in radar line of sight

Determining the likely technical impact on the radar

Determining the resulting operational impact

Identifying mitigation solutions – if required