2020 Emissions Goal
Germany's target for 2020 was to reduce greenhouse gas emissions by 40% compared to 1990 levels. The country's economy minister has announced, however, that this target was not only met but exceeded, with a reduction of 42% having been achieved[1].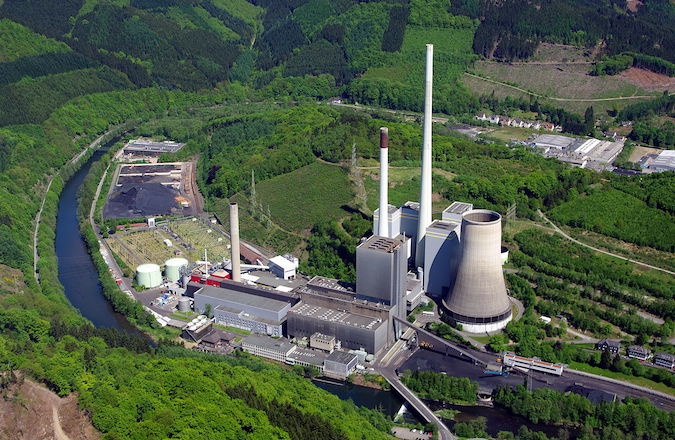 Figure 1: Coal-fired power station, Werdohl-Elverlingsen, Germany.
Helpful Covid?
Emissions goals may be in an incredibly exclusive group that is benefiting from the pandemic. The European Environment Agency (EEA) has reported temporary improvements in air quality along with reduced levels of greenhouse gases and noise pollution[2]. Even for the environment, it isn't all good news as the EEA also reports increased use of single-use plastics.
Germany's ministers have said that their target was reached not just because of the pandemic, but also due to emissions trading, the European Union's weapon of choice in the fight against climate change.
The claim that Covid was not the saving grace will likely be disputed, as Germany's actual effectiveness on climate policy has been called into question. In particular, it has been reported a large gap between the ambitious goals and the political reality[3] and predictions that this recent target would be missed[4].
Emissions Trading System (ETS)
The ETS is a cap and trade system that sets limits on over 11,000 installations that have heavy energy usage[5]. 
The 'cap' is the maximum amount of greenhouse gases that can be emitted by the installations covered by the system (including power stations and airlines). The cap reduces over time to ensure a decrease in overall emissions.
Within the cap, companies can buy emission allowances which are traded between them. The intention is to ensure the cumulative amount of emissions decrease, whilst incentivising companies to reduce their emissions because their spare allowance can be sold off if they don't need it.
Future Targets
Germany also plans to increase the percentage of renewable fuels in their transport sector with targets that are more aggressive than the overall EU targets.
Germany has been instrumental in agreeing stricter targets within the EU as a whole.
About Pager Power
Pager Power undertakes technical assessments for developers of renewable energy projects and tall buildings. For more information about what we do, please get in touch.
References
[1]Associated Press (February 2021), Germany says it beat 2020 goal to cut greenhouse emissions, abc News.
[2]European Environment Agency (November 2020), COVID-19 measures have mixed impacts on the environment, EEA.
[3]Busse, C and Loss, R (October, 2020), Why Germany lost its way on climate policy, European Council on Foreign Relations.
[4]The Economist (September 2019), Germany's new climate-change package is widely panned, economist.com.
[5]European Commission (not dated, last accessed February 2021), EU Emissions Trading System (EU ETS), European Union.