In recent news it was mentioned that the US Federal Aviation Administration (FAA) requested that the overall height of four building developments in the city of Miami needs to be lowered by 13% – 55% of the planned height. The height reduction is due to flying safety concerns.
Tall buildings & Aviation Safety
Aviation authorities can restrict how tall a building can be. Although there is no standard definition of what is a "tall building" there are rules used to calculate how tall a structure can be when in the vicinity of an airport; usually within 15km. These rules can be standard and sometimes adjusted for the specific airport.
FAA & the building height reduction
For the four building developments near Miami Airport (approximately 10km, figure 1), the height reductions requested by the FAA range between 72 feet – 576 feet. These buildings are marked in figures 1 and 2 below. A description of these can be seen in the following table [1] [2]:
| | | | |
| --- | --- | --- | --- |
| Development | Proposed Height | FAA maximum height | Height Reduction |
| Brickell City Centre high-rise, Brickell Avenue | 1,049 feet | 473 feet | 576 feet |
| One Bayfront Plaza, 100 S. Biscayne Blvd | 1,010 feet | 475 feet | 535 feet |
| Met Square, 300 Biscayne Blvd | 545 feet | 465 feet | 80 feet |
| Aria, North Bay Shore Drive | 540 feet | 468 feet | 72 feet |
Table 1: Planned vs FAA building height.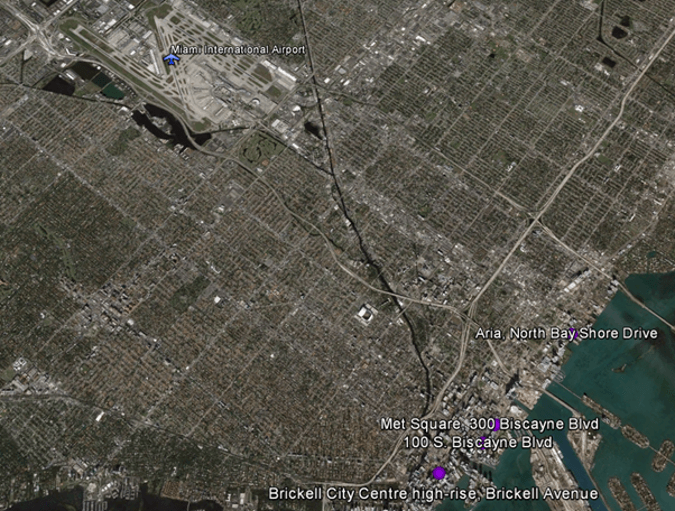 Figure 1: Four planned Miami building developments approximately 10km from Miami International Airport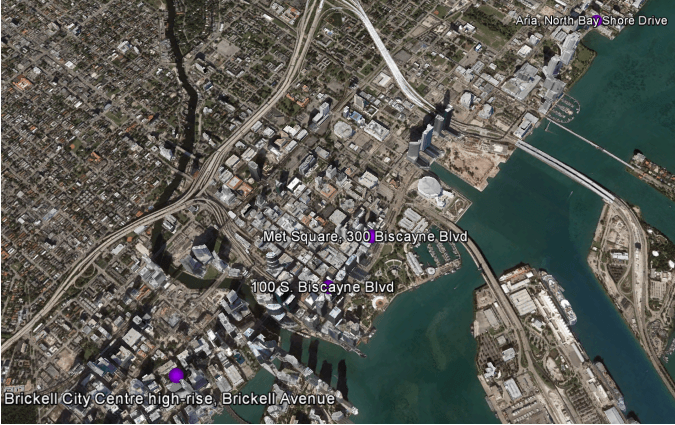 Figure 2: The four planned Miami building developments that need to reduce their height
City of Miami and tall buildings
Miami is a city which grows in height. There appear to be over 60 buildings with an overall height that exceeds 400 feet [3]. Examples include the 64 story Four Seasons Hotel & Tower (789 feet tall) and the Southeast Financial Centre (764 feet tall). Figure 3 below shows tall buildings that are more than 492 feet tall in the city of Miami.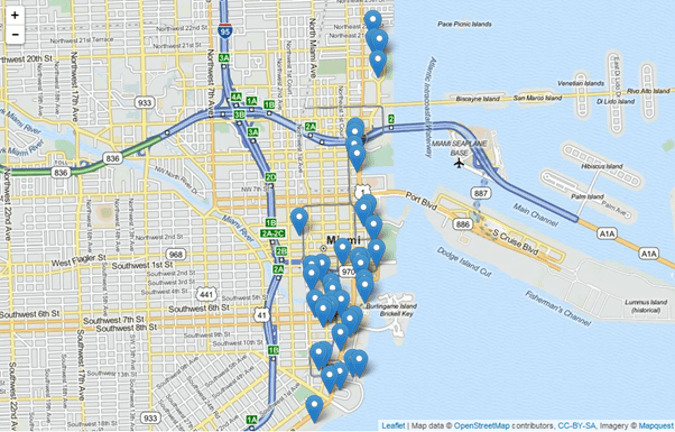 Figure 3: Tall buildings in Miami
Conclusions
2014 has been a record year for the completion of tall buildings worldwide. 97 buildings having an overall height of more than 656 feet were completed. These buildings were shared among 54 cities in 19 countries [4].
With an ever increasing global urban population[5] predicted to grow from 54% in 2014 to 66% in 2050 it is likely that the demand for taller buildings will increase. Based on the current aviation rules it is likely we will read more similar news in the future.
References
[1] FAA Pushes Back Against Miami High-Rises, Wants Some Planned Mega-Towers Cut in Half. Munzenrieder, K ,12 January 2015, (Last accessed 21/01/2015)
[2] Bad News for Miami Developers: FAA Wants Shorter High-Rises, Daily business review, 09/01/2015 (Last accessed 21/01/2015)
[3] List of tallest buildings in Miami, Wikipedia, (Last accessed 21/01/2015)
[4] The Skyscraper Center,  (Last accessed 21/01/2015)
[5] World Urbanisation Prospects, United Nations (2014), (Last accessed 21/01/2015)
Image accreditations:  Figures 1 and 2: Google earth, Data SIO, NOAA, U.S. Navy, NGA, GEBCO, Image Landsat, Image IBCAO, Image U.S. Geological Survey. Imagery Date: 1/9/2014
Figure 3: Leaflet | Map Data © OpenStreetMap contributors, CC BY-SA 2.0, Imagery © MapQuest