One of the smallest countries in Europe, the Netherlands, has become Europe's, per-capita, solar powerhouse. The scenic country has more than 48 million solar panels installed with an average of two solar panels per inhabitant and installed capacity of more than 1 kilowatt per person. [1]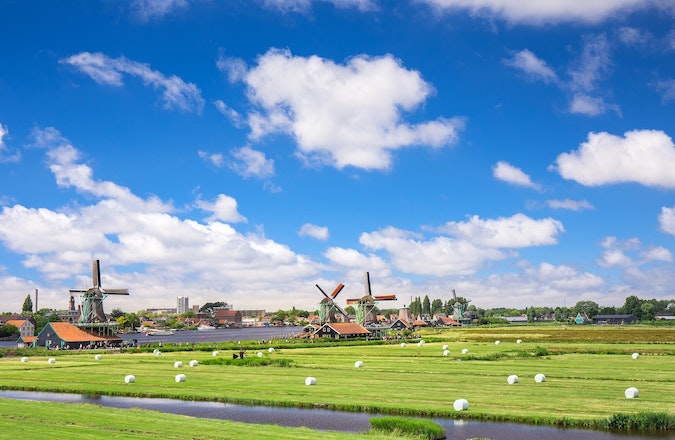 Figure 1: Green grass field in Amsterdam. [3]
Dutch Solar Drive
Dutch solar developer TPSolar opened a solar array on a 25-metre tall former landfill in 2020 (found approximately 130km east of Amsterdam), consisting of 23,000 panels, generating enough electricity for 2,500 households. Since then, the Dutch have been on a solar drive, and have utilised car parks, commercial lakes, grazing fields, disused churches and airfields, and strawberry farms for further solar developments. 
Bernd Nijen Twilhaar, a coordinator at Dutch solar developer Solarfields, commented "because we have so little space in the Netherlands, it's important to use the ground for multiple reasons". Solarfields manage large solar farms and have installed an estimated 450,000 panels in the country.
The Netherland's Solar Ambition
The government aims to make 70 per cent of its electricity renewable by 2030 through expanding solar and wind power capacity. However, the Netherlands' farmland is among the most expensive in the European Union (EU), making solar plans costly, so the Dutch have had to sustain their innovative thinking when it comes to finding space.
Almost 20% of the country's surface is water, and developers, such as Groen Leven, have installed floating solar farms on Dutch waters – currently, over 500,000 panels have been installed. Benedikt Ortmann, global director of solar projects at a German renewable energy company stated, 'the idea of floating solar came up in the Netherlands earlier than in other countries'. These floating solar farms are now being developed in countries such as Belgium, Austria and France, inspired by this resourceful use of land and worldwide drive to achieve net zero. [2]
About Pager Power
Pager Power undertakes technical assessments for developers of renewable energy projects and tall buildings worldwide. For more information about what we do, please get in touch.
References
[1] Khursheed S (2023) Netherlands Became Europe's Solar Power Leader: How?, Techjuice. Available at: https://www.techjuice.pk/netherlands-became-europes-solar-power-leaderhow/ 
[2] Elton C (2023) Floating solar and Trash Mountains: How the Netherlands became Europe's solar power leader, Yahoo Life. Available at: https://uk.style.yahoo.com/floating-solar-trash-mountains-netherlands-115634059.html 
[3]Rattanatum T (2018) Green Grass Field, on Pexels.com. Last accessed on 15th March. Available at: https://www.pexels.com/photo/green-grass-field-2026451/