Interference to television (TV) reception, aviation, radar in addition to solar glare can all be concerns you need to overcome when planning a building. At Pager Power, we help you overcome these issues, anywhere in the world. We have built up knowledge of these matters over a decade, and are dedicated to guide you through the planning process.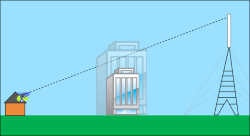 Any new building development can affect TV reception in the surrounding area. A building that is significantly taller than the surrounding properties is more likely to cause interference. Therefore, it is important to identify any areas where signal disruption could occur.
We undertake desk-based modelling and provide television reception surveys in order to understand any impact that your development will have, or discharge planning conditions.
Find out more about how new building developments affect the provision of terrestrial and satellite television signals >>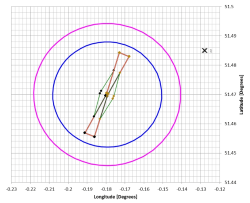 If a tall building development is close to an airport or airfield, aviation safeguarding objections could arise. Therefore, it is highly recommended to assess whether your development is going to breach protected airspace, thus causing a safety concern and a planning issue.
We provide an online Obstruction Assessment for this purpose.
Find out more about aviation concerns for large structure planning >>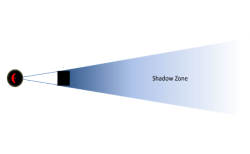 Both Primary Surveillance Radar (PSR) and Secondary Surveillance Radar (SSR) can be affected by the construction of a building.  The development can block or reflect the radar beam, which can degrade coverage.
We provide comprehensive assessments and consult with radar operators on your behalf, in order to identify potential issues.
Read more about understanding radar objections for building developments >>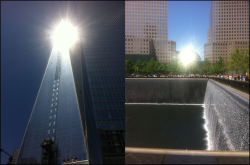 The reflectivity of a building depends on its design and the materials used. Solar reflections – glare – from a building can cause detrimental effects on the surrounding environment.  There have been cases where, impacts have occurred due to solar reflections from buildings and developers have had to find costly ways to mitigate effects.
It is important that potential impacts are assessed and addressed before construction. We provide comprehensive solar glare assessments to deal with this issue.
Find out more solar reflections from building developments >>
Talk to Us
If you have a building development experiencing issues with any of the above, get in contact with us and we'll do our best to help.
+44 (0) 1787 319001