Michael's dog, Bruce, has recently joined the Pager Power team. Bruce is a miniature Bernedoodle (a cross between a Bernese Mountain Dog and a miniature Poodle) who brings a lot of energy, fun, and cuteness to the office. 
Bruce has been spending the last few weeks settling in and getting to know the other members of the team. Many of our clients will have also met Bruce in video calls over the last few weeks as Michael has been showing him off.  
Although a miniature, Bruce already weighs 10kg at four months old and is expected to be around the size of a Labrador.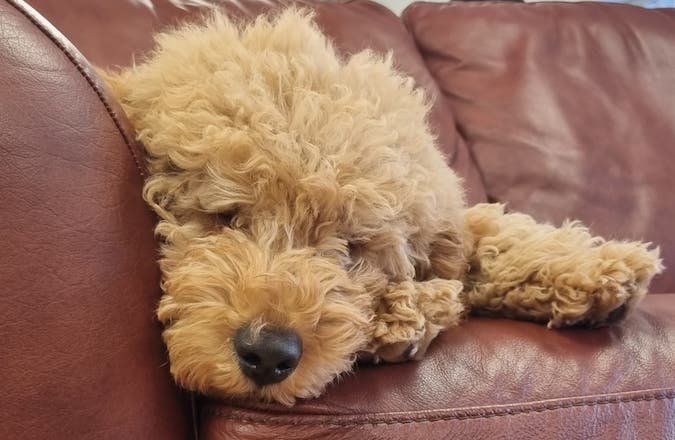 Strengths and Weaknesses
Bruce brings several strengths and weaknesses to the Pager Power team.
Strengths:
Sitting.

Tug-of-war.

Looking incredibly cute.

Sleeping.

Being a good boy.
Weaknesses:
Knocks over plant pots.

Scared of loud noises.

Hasn't quite mastered glint and glare assessments.
Pager Power
Pager Power has always been a dog friendly office as their presence makes the office a more enjoyable and relaxed place to work. Bruce joins Pager Power's other dogs Gamble, Cato, and Jack who all visit from time-to-time – stay tuned for another dog joining soon…
Pager Power provides support to developers of renewable energy and tall building projects in the UK as well as overseas. If you require assistance on one of your projects and also want to meet Bruce, please get in touch on +44 (0)1787 319001.