Worldwide, the aviation sector uses a global network of aeronautical facilities located in each country. These include civil and military radar, radio navigation aids, air ground air telecommunications, small airfields and airports among others. Such facilities have two main parameters which are of importance to developers of tall structures such as wind farms and tall buildings. When in the vicinity of a planned development they can become aeronautical risks which however, are subject to change during the pre-planning stage.
Aeronautical Facilities and Risk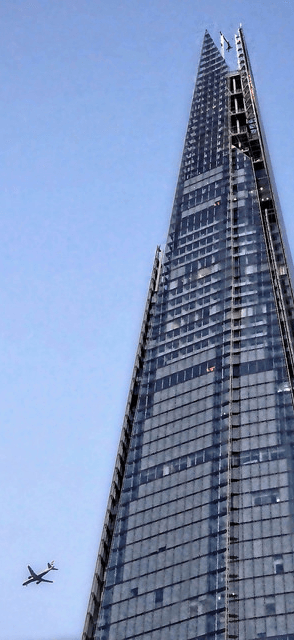 Aeronautical facilities can constrain the development of tall structures such as tall buildings, telecommunication masts, wind farms and turbines. When an aeronautical facility is located in the vicinity of a planned development then such a facility can become an aeronautical risk. Sometimes the term "vicinity" could be over 50km as in the case of wind turbines and aeronautical radar or 15km for a tall building in the vicinity of an airport.
Aeronautical facilities are dynamic in the sense that their existence and operation is subject to change. New facilities are added; existing units are upgraded or replaced, and old ones are decommissioned. Effectively, potential aeronautical risks considered for a development 12 months ago may no longer be risks or other risks may have appeared.
For example we have recently undertaken an update of our UK aeronautical database. This is what is used when undertaking Aviation Risk Assessments and producing GIS Aviation Risk Data. Having a quick look of what happened over the past 12 months:
NATS, the provider of En route services, has announced a schedule of decommissioning and upgrading operational VORs.
The Ministry of Defence (MOD) has been upgrading its Air Defence Radar to make them more wind farm/turbine tolerant. The safeguarding area of certain airports has been further calibrated (for example Middle Wallop Precision Approach Radar) and various changes have been undertaken to such facilities.
With regard to Civil Airports, the status of certain airports has changed from licensed to unlicensed shifting safeguarding criteria. In addition to Manston Airport has ceasing operations.
What is the impact on developers?
It is considered best practise for developers to consider existing aeronautical facilities when planning for a new development. However the baseline can change during the pre-planning stage. This sometimes can be for the worse (appearance of a new radar i.e. RAF Wittering) and sometimes for the best (i.e. RAF Cottesmore radar decommission).
The aeronautical facilities environment is very dynamic. The baseline of today may not be the same in 6-12 months from when originally assessed and should not be assumed to be so. Being proactive helps avoiding situations where a developer is trapped between changes.
Image accreditation: "The Shard" by Duncan Harris / CC BY 2.0 / Image cropped and resized from original