Introduction
In 2017, Hadstone Energy commissioned Pager Power Ltd to investigate and assess the possible effects of glint and glare from a proposed solar photovoltaic (PV) development located in Blackwater, Queensland, Australia. The development is known as Comet Solar Farm.
To the east of the proposed development lies Blackwater Airport. Pager Power was commissioned to undertake analysis to determine if Comet Solar Farm could potentially cause safety impacts due to glint and glare. 
The panel area can be seen in Figure 1.
Background
Undertaking a glint and glare assessment for aviation receptors including pilots and Air Traffic Control is a common request for proposed solar developments in the vicinity of an airport.
Blackwater Airport has a single runway and is predominately now used for private aircraft. The airport is located approximately 4.5 km east of the proposed solar farm.
The subsequent assessment was based on desk-based data collection.
The Challenge
Particular challenges associated with this project were:
Investigating and presenting the most applicable guidance for developments of this type in the region.

Modelling effects for a tracker system of this type.

Quantifying the potential reflection intensities.
The Process
The first step was to identify potential receptors of glint and glare. This revealed that pilots on final approach to the runway required detailed assessment. 18 receptor locations were selected, assuming a 3 degree glide path for an aircraft crossing 50 feet above the runway threshold. The runway receptor locations can be seen in Figure 2.
Modelling was undertaken based on the path of the Sun throughout the year, and the movement of the panels throughout the day subject to the parameters of the system – a single axis tracker with a maximum range of motion and a backtracking feature to minimise shading effects.
The Solution
The technical modelling quantified the time, duration and intensity category for potential reflections throughout the year.
This was evaluated against international guidelines pertaining to impacts of solar photovoltaic developments at airports.
The results found that reflections from the panels would not present a safety risk at Blackwater Airport.
Figure 3 shows a photograph of a typical solar farm.
The Result
The results of Pager Power's Glint and Glare Assessment were accepted by the Central Highlands Regional Council, and subsequently awarded planning permission for the Comet Solar Farm in November 2017.
The solar farm will help to solve Queensland's summer generation shortfall, producing 675 GWh of electricity in an average year.
References
[1] Source: © 2017 Google. Image. © 2017 Digital Globe.
[2] Source: © 2017 Google. Image. © 2017 Digital Globe.
[3] Source: © 2020 Copyright Canva
How can we help you today?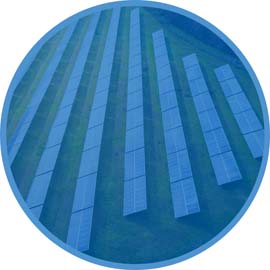 SOLAR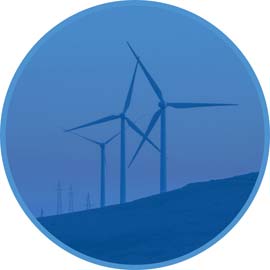 WIND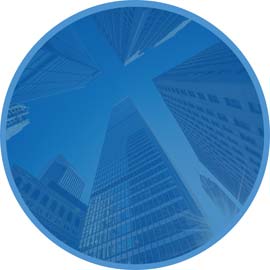 BUILDINGS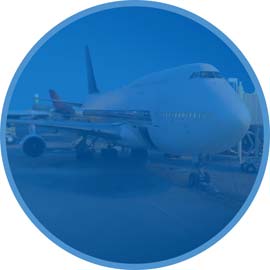 AIRPORTS