Overview
French onshore wind farm developments are increasingly receiving radar objections as developers seek to build projects closer to radar and also because safeguarding criteria are becoming more stringent. Radar objections prevent wind farm developments throughout the world with Météo France and Ministère des Armées being the most prominent objectors in France.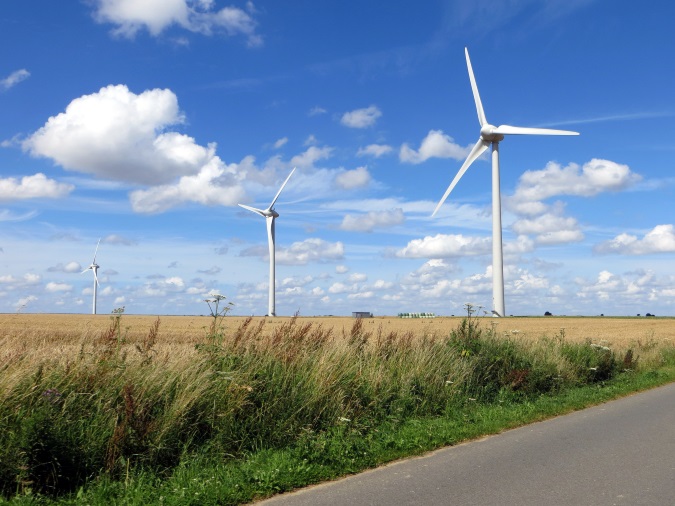 Figure 1: A wind farm in France.
Safeguarding
For most radar types there are currently specific safeguarding distances beyond which wind turbine objections will not be made. These distances are shown below:

For proposed wind turbines less than the specified safeguarding distance technical and operational assessments are undertaken to determine whether the proposed development will be acceptable.
Météo France
For Météo France radar this assessment process involves a number of steps which include determining the magnitude and area of false radar returns likely to be caused by the wind turbines as well as the distance from other wind turbines and specific sensitive sites. The maximum predicted clutter dimension may not exceed 10km and the predicted clutter must be 10km or more from other clutter sources and sensitive sites.
For DGAC civil radar sites proposed wind farms inside the safeguarding distance a subject to an operational assessment to determine whether the development should be allowed.
Dempere
For military radar sites a new assessment process is being developed known as Dempere (DEMonstrateur de Perturbations des Éoliennes sur les Radars Électromagnétiques).  Dempere is a process and software system that will predict the impact of wind turbines on radar.
With the introduction of Dempere the 30km safeguarding limit for wind farm developments is being lifted which means that objections to developments more than 30km from French military radar are likely in future.
Pager Power
Pager Power has been assessing the impacts of wind turbines on radar since 2002 and has a range of software tools for predicting impact. The company has undertaken a number of assessments in France and its tools work in the UK, France and elsewhere in the world. This means the company is well placed to help French wind farm developers manage potential objections from radar operators.
Image accreditation: Wind Turbine by Charles D P Miller via flickr / CC BY 2.0 / Image resized from original.