The UK record for wind generation has been broken twice in close succession. On December 30th 2022, a record 20.9 GW was generated by either onshore or offshore wind between 6pm and 6.30pm. [1] It is a happy coincidence that this coincides with the 25th anniversary of the incorporation of Pager Power, which has worked on over 1900 wind developments in the UK and worldwide since 2002. On January 10th 2023, a further record was broken with 21.6 GW of generation from wind, also between 6pm to 6.30pm, accounting for more than half of the UK's total power consumption at that time [1].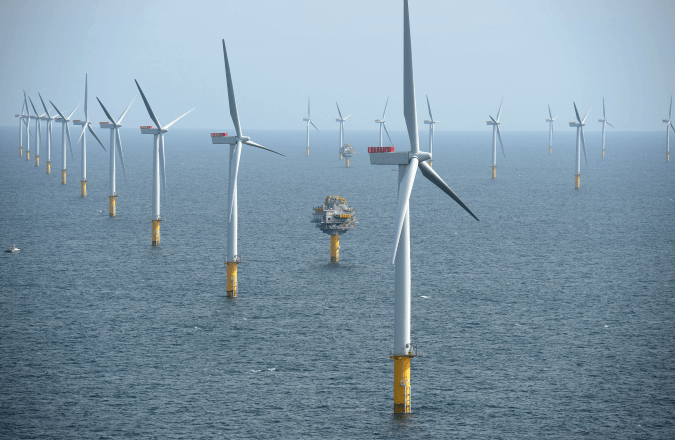 Figure 1: Havvindparken Sheringham Shoal. [5]
Unprecedented Performance Late 2022
The week beginning December 26th, 2022 saw the lowest average fossil fuel generation of 2022. [2] During this week a mere 3.9 GW, or 13.4% of UK energy consumption, was generated by fossil fuels. This is encouraging news not only in regard to the development of the UK renewables sector, which generated on average four times as much energy in 2022 than in 2012, but also in the context of ongoing problems with natural gas supplies across Europe as a result of the war in Ukraine. In the autumn, there was much speculation about the possibility of scheduled power cuts to manage electricity demand, as well as the need to operate coal power stations, as required by the National Grid Electricity System Operator (ESO), at Drax, West Burton A, and Ratcliffe. The unprecedented performance of onshore and offshore wind farms in the closing days of 2022 and beginning of 2023, as well as the relatively mild winter thus far, has somewhat renewed confidence that the energy supply will remain robust throughout winter. [3]
Fossil Fuel Use Far From Over
With this brilliant news abound it must still be understood that the process of weaning UK power generation off fossil fuels is far from over. An impetus for this to happen has been provided in the form of the Ukraine war and the sanctions imposed on Russia, which mean that Russia has in turn reduced natural gas exports to Europe by 80% [4]. Despite these records over 40% of electricity generated in the UK in 2022 still came from fossil fuels and the nature of renewables means that the amount of electricity generated is hugely variable throughout the year. The conclusion that can be gleamed from this is that wind energy, far from being a load of hot air, is proving to be incredibly useful, if not vital, over the course of this winter. There is, however, a requirement for much a greater generating capacity of both wind and solar farms, as well as an improvement to energy storage. One way of doing this is to use any excess energy to produce green hydrogen through electrolysis. 
About Pager Power
Pager Power have experience obtaining planning permission for Wind and Solar projects, and we have worked on over 1900 wind developments and 900 solar developments, both in the UK and abroad.
To read more about our services and how we can help with your wind development, click here.
To read more about our services and how we can help with your solar development, click here.
To read more about green hydrogen, click here.
References
[1] National grid ESO
[2] National grid live, https://grid.iamkate.com/
[3] The Guardian, https://www.theguardian.com/business/2023/jan/03/european-gas-prices-warm-january-weather-uk-heating
[4] World Economic Forum, https://www.weforum.org/agenda/2022/11/europe-gas-shortage-russia/#:~:text=And%20Russia%20provided%20roughly%2040,invasion%2C%20says%20the%20European%20Commission.&text=Since%20Russia%20has%20cut%20its,rapidly%20rethink%20their%20energy%20mix.
[5] NHD-INFO (Sept 2012), Havvindparken Sheringham Shoal (Foto: Harald Pettersen/Statoil) from Flicker.com. Last accessed on 26th January 2023. Available at: https://www.flickr.com/photos/nhd-info/8033151828